This beet kvass recipe without whey is one of my favorite probiotic beverages. I love how it is full of liver healthy nutrients, and when I make it this way, it tastes so good!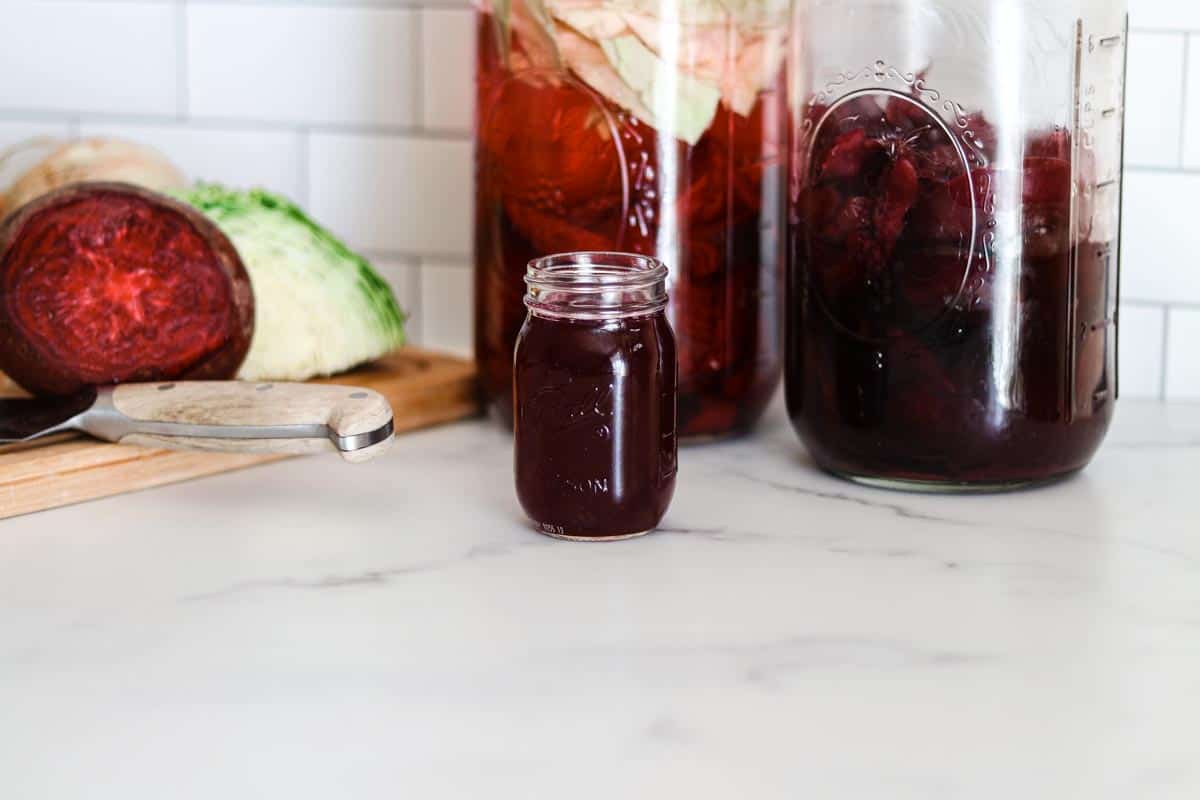 Beet Kvass Recipe Without Whey
Fermented drinks are slowly becoming more and more popular – and for good reason. Not only are these drinks jam packed with all the nutrient goodness that you could want for you and your family, but they taste great. My favorite is a beet kvass recipe without whey.
If you're looking for more fermented vegetable recipes, check out my fermented carrots, fermented beets, and probiotic pickles that stay crisp.
This beet kvass recipe is so simple to make and, with its countless benefits, you will be making this all year round!
Head out to your garden and grab a few vegetables, because once you try this delicious beet kvass recipe, you won't go back. Ready to learn more? Keep reading…