This homemade foot scrub is next level. It uses pink salt, whipped tallow balm, and essential oils to deeply hydrate, exfoliate, and soften calluses. You need this to get your feet ready for summer!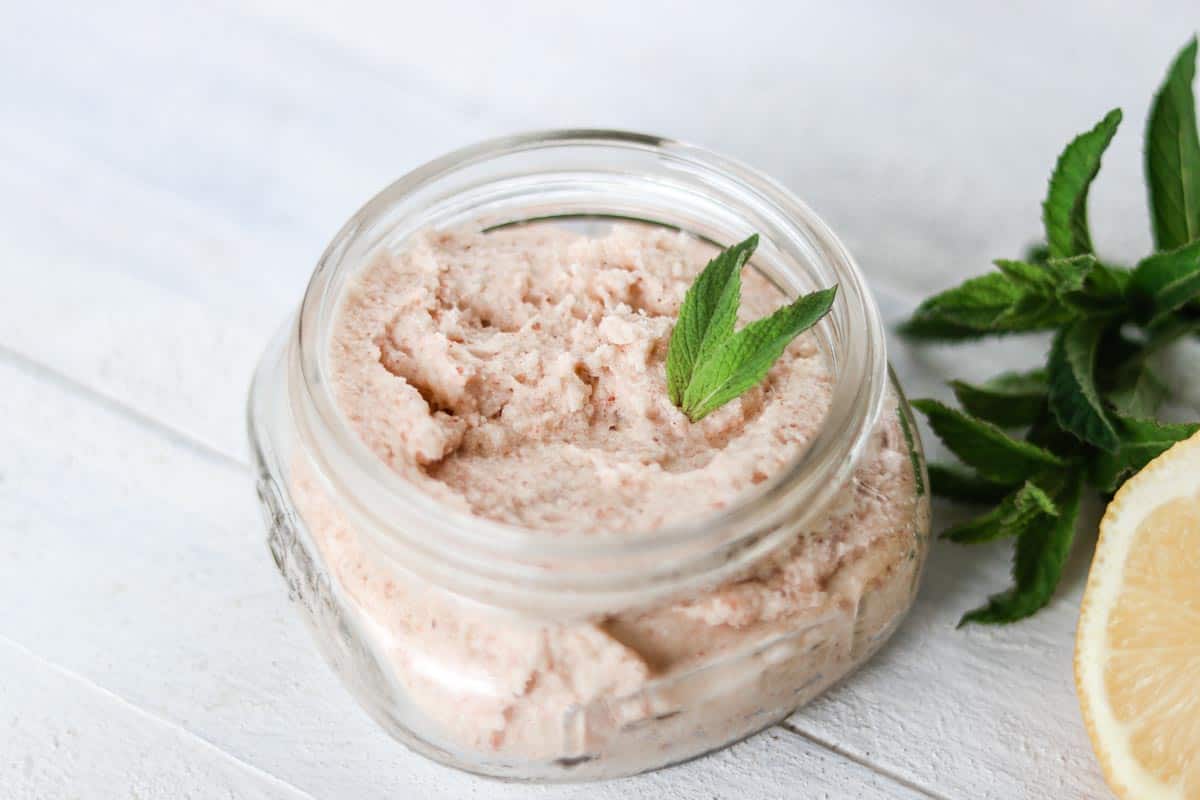 Homemade foot scrub
This homemade foot scrub using whipped tallow is great for deep exfoliating. I really like it for feet, elbows, knees, and anywhere I want more heavy duty exfoliating action.
I have another recipe on my blog for a whipped tallow sugar scrub. The sugar scrub is a little more gentle, and is perfect for exfoliating my face, neck, and general full body use.
Tallow is incredible for deeply hydrating skin, and lemon essential oil helps to soften calluses. The pink Himalayan salt very effective at exfoliating.
Pin it for later
This post contains affiliate links, which means I make a small commission at no extra cost to you. Get my full disclosure here.
Why Tallow?
Beef fat for skin? If you're new to tallow, you might be wondering what's so great about it. Well, tallow is one of the most perfect things ever for moisturizing, healing, and nourishing skin (source).
When it comes from organically raised, 100% grass fed cattle, it contains so many amazing nutrients. I talk all about why skin loves grass fed tallow in this post here.
The combination of exfoliating and nourishing with grass fed tallow is so wonderful for skin. I just love the results, and I know you will, too!
If you don't have tallow or tallow balm available to use, you can substitute coconut oil or shea butter for a similar consistency.
What kind of salt for a DIY foot scrub?
When designing this recipe, I tried a bunch of different kinds of salt. Epsom salt was way too wimpy and didn't scrub much. Dead Sea salt was nice, but not quite what I was looking for.
I wanted something that was clearly more of a deep exfoliator compared to the sugar scrub. I finally settled on pink Himalayan salt.
Homemade foot scrub with epsom salt
If you have sensitive skin on your feet, it might be wiser to make this scrub with epsom salt. Or, you can make a homemade sugar foot scrub with white sugar instead of the himalayan sea salt. The softer consistency will rub away the dead skin in a gentler way.
Homemade foot scrub with coconut oil
While tallow is my favorite butter for this recipe (keep reading to learn why), this might not work for you. If you don't have access to tallow, coconut oil is an excellent substitute.
Ready to make your own DIY salt scrub? Keep reading for the recipe…
Essential oils for a salt food scrub
To make this recipe a must-have in your self-care routine, add in some essential oils! Keep scrolling to learn all about which ones to add…
Just like with any DIY skincare product, you're in full control over the end result. It can be really fun to experiment with different essential oils, both single and in combinations, when you make your own DIY salt scrub. This also makes a salt scrub a wonderful, personalized gift!
My favorite way to make a foot scrub is to make a lemon foot scrub with lemon essential oil. The acidity of lemon essential oil works to soften calluses.
I also love making a peppermint foot scrub recipe. In fact, my all time favorite essential oils for when I make a homemade foot scrub are lemon and peppermint in combination.
You could also get create and just whatever single oil or blend you are loving the scent of at the moment. And when it's time to whip up a new batch, try a new scent!
DIY salt scrub directions
A foot scrub is one of the best ways to indulge in a little self care- especially during the hotter months where people are showing more skin.
Just grab a few ingredients around the house and get ready to have the softest feet on the block.
Ingredients:
Instructions:
Fold salt into tallow balm to combine.
Add essential oils, and stir to incorporate.
Store in glass jar.

How does a food scrub work?
After you are done making this foot scrub, it is ready to be used. Apply a small amount (about the size of a quarter) onto your palm and rub on dry feet.
As you are rubbing the scrub around, focus on the tougher sections like your heels. Add more as needed then rinse off with warm water when you are done. (If flexibility is an issue, enlist a friend or your partner to help you out!)
It's important to mention that this foot scrub is only for parts of your body with thick skin (like your feet. Using this scrub on your face is too harsh and will damage your skin.
How long do foot scrubs last?
How should you store homemade foot scrub? Since they don't contain any water, a homemade foot scrub it very shelf stable without any preservatives. Just make sure to use clean, dry hands when you remove some of the scrub to use it.
If you're keep it clean and dry, this foot scrub recipe should be good for about a year.
When is the best time to use a foot scrub?
My favorite time to use a foot scrub is in the shower. I can easily do a quick foot treatment that way.
If you use this DIY salt scrub in the shower, just be careful – it can make the shower floor a little slippery. I personally have never had a problem, but it's something to keep in mind.
Another way to use it is during a home pedicure. Now that's something I need to remember to stick in my to do list!
How often should you use a salt foot scrub?
Twice a week is what works well for me. More often might be irritating or even harmful to skin, and probably isn't necessary.
Benefits of using a homemade foot scrub
Using a homemade foot scrub is beneficial for so many reasons.
For one, it is cost effective. Making your own skin care products out of things that you already have around the house is an excellent way to stay on budget.
For another, this recipe is free of any harmful chemicals and fake fragrance products. As someone that is trying to rid their home of these things in any way possible, this is the perfect recipe.
Can you use a salt scrub on your face?
No! Salt is much too harsh for the face. For a wonderful facial exfoliator, sugar is a much better option.
Is a homemade foot scrub safe for drains?
If you're using the right amount (not too much) this salt scrub shouldn't be a problem for drains. I personally have been using it for years and haven't had any problems.
If you have a septic tank, I recommend checking with a septic system cleaning company to be sure.
More tallow skincare recipes
Tallow Lip Balm Recipe with Honey
Have you made any DIY salt scrubs?
What ingredients do you like to use? Have you ever tried tallow in a scrub? Let me know in the comments!
Join our traditional wisdom community, and get exclusive access to my online resource library, where every freebie I've made is in one spot!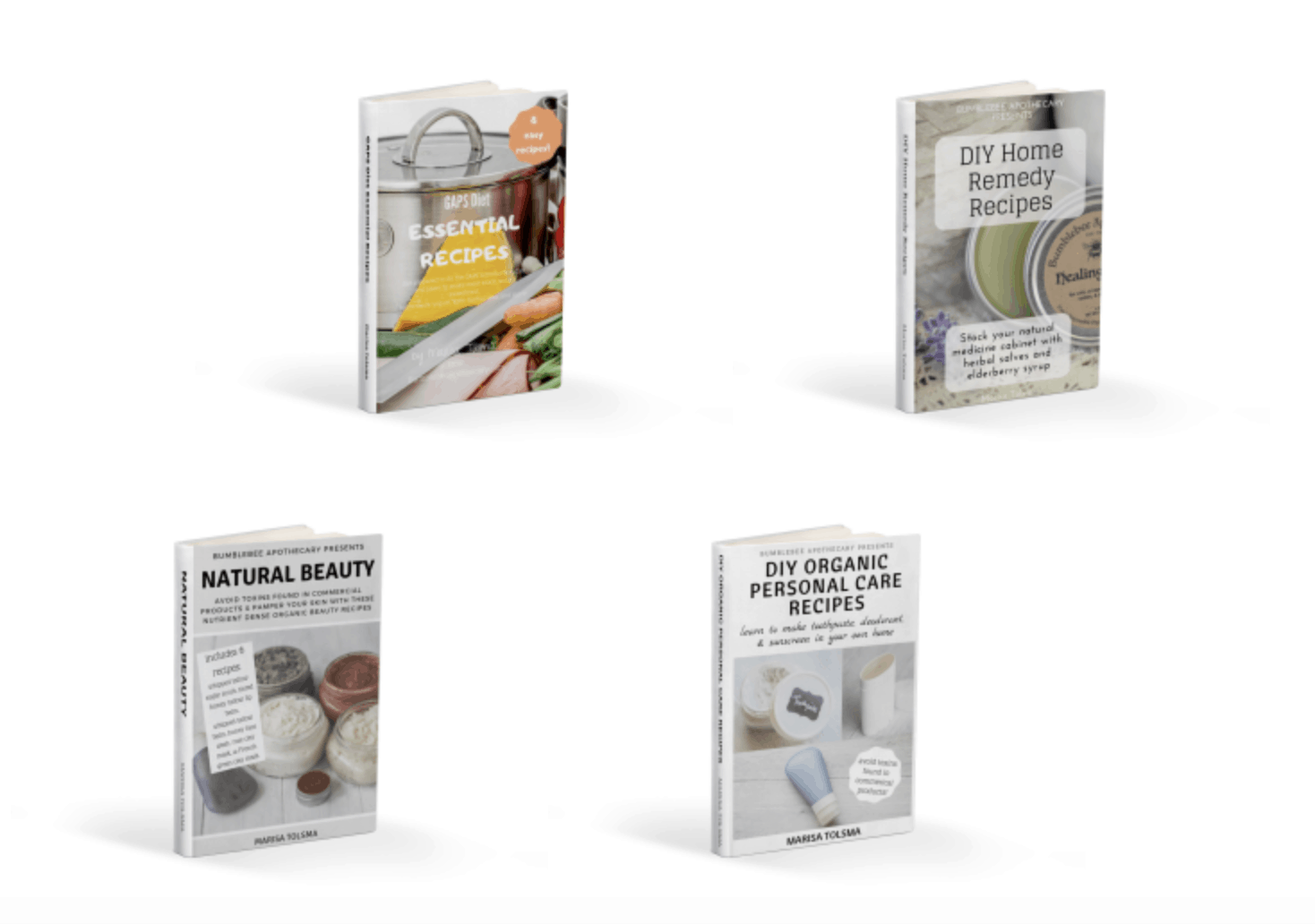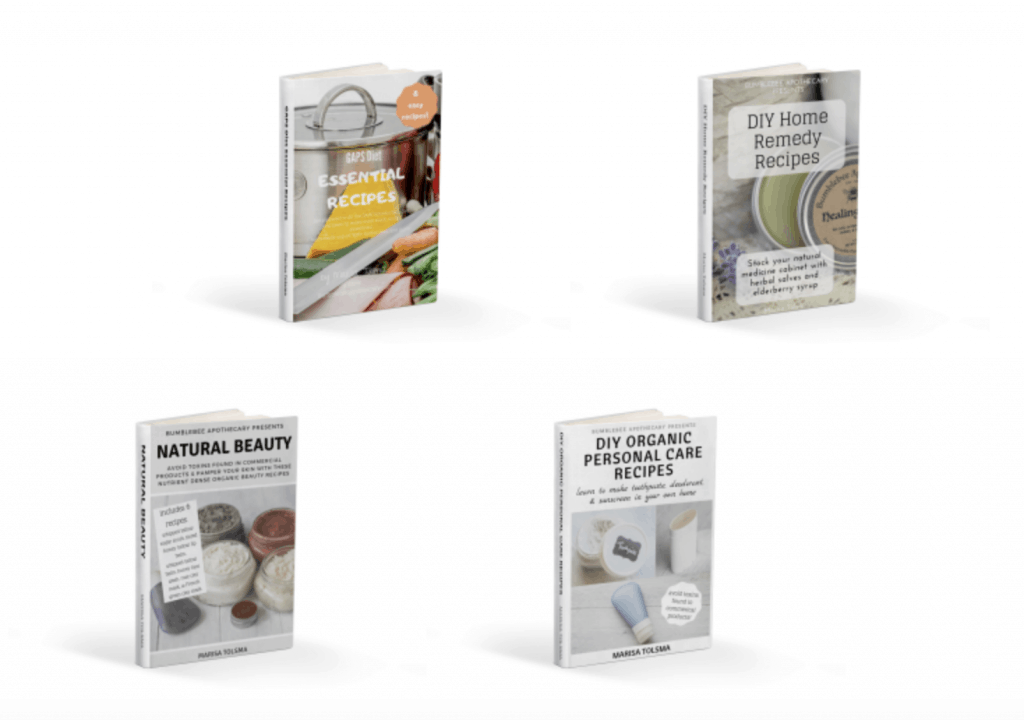 Shop this post
Want to shop for organic handmade skincare products?
Check out the Bumblebee Apothecary Shop here.
Want to grab some labels for your homemade foot scrub and other DIY skincare products?
I've done all the hard work for you with this set of 30 printable skincare product labels. All the recipes are included on the back labels, too! Get your set of printable skincare product labels here.
Follow along with Bumblebee Apothecary
Thanks for stopping by! Be well! ?
If you make this recipe and love it, please give it 5 stars! Also, tag me on Instagram @bumblebeeapothecary
Yield: 8 fl. oz.
DIY Salt Foot Scrub
This homemade foot scrub is next level. It uses pink salt, whipped tallow balm, and essential oils to deeply hydrate, exfoliate, and soften calluses. You need this to get your feet ready for summer!
Ingredients
4 TBSP whipped tallow balm
8 TBSP pink Himalayan salt
48 drops essential oils 
Instructions
Fold salt into tallow balm to combine.
Add essential oils, and stir to incorporate.
Store in glass jar.