This easy beef tongue recipe is tender and delicious. Nobody will guess how good it is for them, and it could be your new favorite taco meat!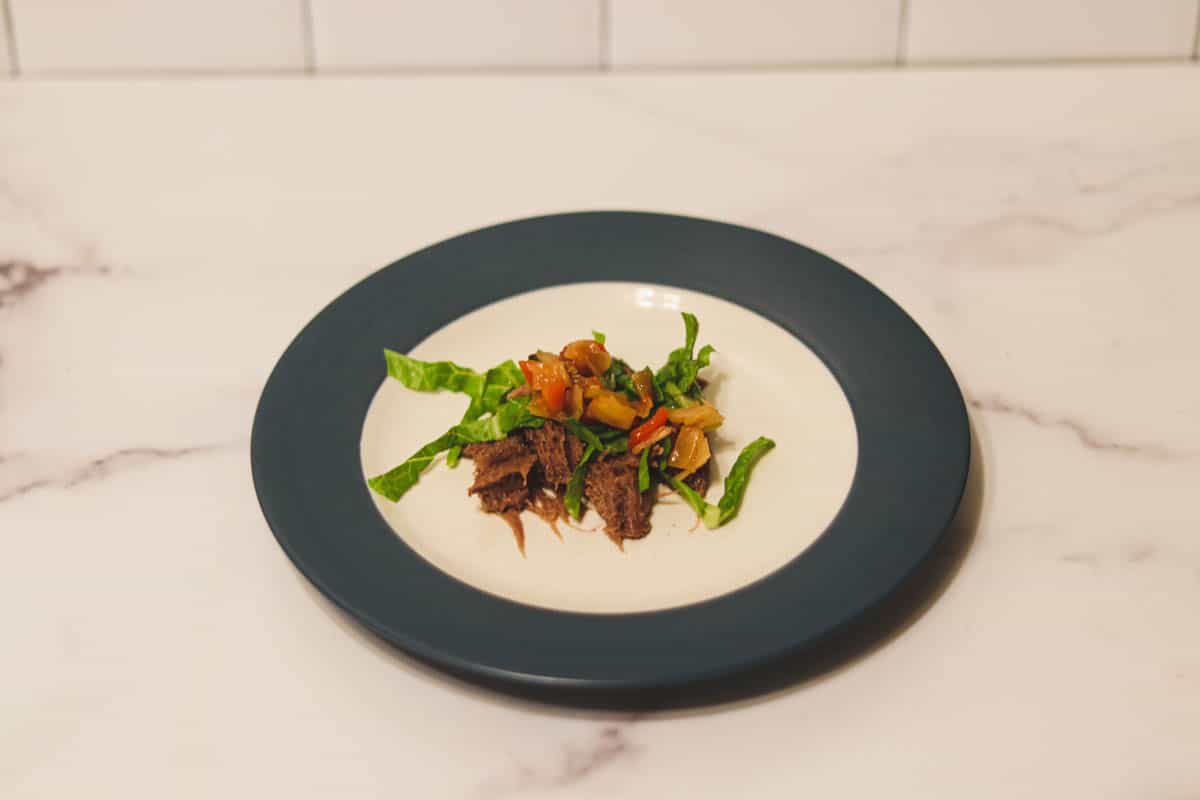 Easy beef tongue recipe
Beef tongue is a very tender, tasty meat, and if you've been avoiding it, there's no need! Serving beef tongue is one of the best ways to provide your family with an abundance of nutrients in a tasty way. In fact, it is safe to say that this easy beef tongue recipe will practically melt in your mouth!
Whether you are looking to impress your guests from out of town or simply feed your kids after soccer practice, this meal will quickly become a go-to in your home. In fact, I love this meal so much that I knew I had to include it on the blog so that you can come back to it over and over again.
Ready to learn all about cooking this easy beef tongue recipe? Keep reading…
How to cook beef tongue
For many families, cooking beef tongue is out of the question – until they hear about how incredible it is for their bodies. In fact, many are surprised to hear about how common this meat is around the world.
While I love this recipe, one of my biggest reasons for loving it so much is how easy it is to cook. One those busy days where life is asking a little bit too much, I love to cook this recipe and throw it in the oven for a few hours. That way, when the day is said and done, you can pull this delicious meal out of the oven and serve immediately.
Even better? There are variations of this recipe that can take your taste buds around the world – from China to Germany to Thailand! Here are a few fun variations of the beef tongue recipe.
This post contains affiliate links, which means I make a small commission at no extra cost to you. Get my full disclosure here.
Chinese beef tongue recipe
In China, it is common to serve a beef tongue recipe with more spices. To try this, simply add in a few dried Chinese red chilis, a dash of Sichuan chili bean paste, and a tablespoon of soy sauce.
If you're interested in learning more, Serious eats has a wonderful recipe for Chinese beef tongue.
German beef tongue recipe
In Germany, it is common for your beef tongue to be served with a traditional mushroom sauce made from onions, mushroom and some European butter.
Healthy Recipes has a recipe that is simple and will melt in your mouth if you want to try it out for your family – maybe during Oktoberfest?
How to make an easy beef tongue recipe
As my kids are getting older, I am finding it less appealing to cook complicated meals too often. They want to go out, explore, and make new memories and I don't want to miss it! Which is why in this season of life, having simple, hearty, and nutritious meals is so important.
I love how easy this beef tongue recipe is! A few hours before dinner, you can fill your crockpot, cast dutch oven, or a pressure cooker and set it knowing that the entire meal will be ready soon!
With this meal, you can throw all of your ingredients in and let it simmer all day until it is deliciously tender.
Keep reading to learn how to cook this easy beef tongue recipe for your family…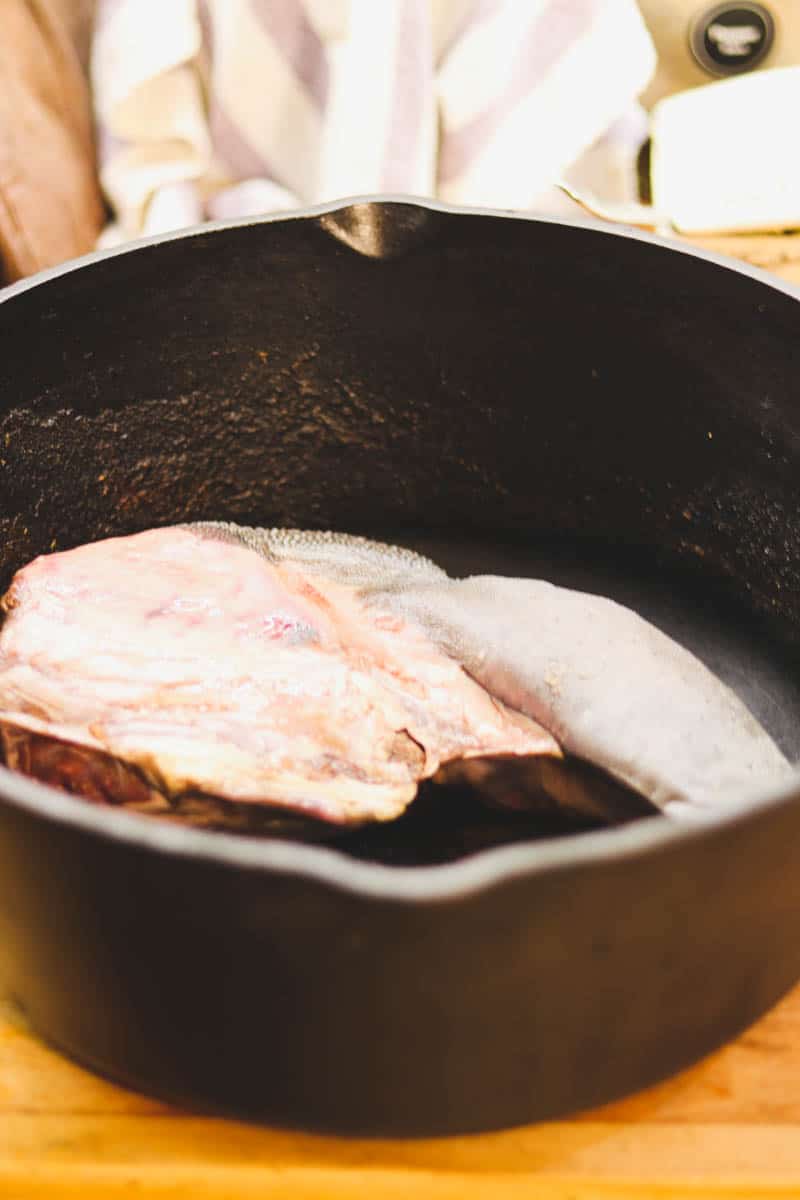 Tips in making an easy beef tongue recipe
Like any recipe, you will begin to learn tiny tricks along the way to help you create a meal that your entire family will love. Here are a few tips that I use to keep my family satisfied with eating beef tongue:
When cooking this dish, I prefer

Baja gold mineral salt

. The taste really pops and I prefer a rich variety of minerals, which this sea salt has.

For those of you on the GAPS diet, keep in mind that ground pepper is for later stages of the GAPS diet. If you are on stage 1 or 2, opt for whole peppercorns to still get that tasty flavor.

When you are placing the ingredients in the dish, make sure the bay leaves are submerged in the water so that you are able to get the most flavor out of them.

I prefer to use a

garlic press

to get the most flavor out of the garlic cloves. This will help a more even distribution of the nutrients that garlic can provide so your entire family gets the garlic benefits.
There are so many ways to take this recipe and make it your own (I love that about simple recipes!). Ready to learn how to cook your own beef tongue? Keep reading to learn about this simple recipe…
Ingredients
Instructions
Preheat oven to 300 Fahrenheit

Add tongue, knuckle bone, onion, and carrots to cast iron Dutch oven

Sprinkle with salt, pepper

Add in bay leaves and water

Cover with lid and place in oven

Cook for 4 hours then add peas and garlic

Cook for a remaining hour

How do you cook beef tongue in the oven?
When I am cooking this beef tongue recipe, I prefer using my cast iron dutch oven because it makes the meat even more tender and the flavor is incredible.
Simply place all of the ingredients in the dutch oven and cook it in the oven at 300 degrees for 4-5 hours.
How to make beef tongue in a pressure cooker
When using this recipe and a pressure cooker, it can take much less time – which is great if you are in a hurry! Simply add the ingredients to the pot and cook for 90 minutes.
Do you need to peel the beef tongue before cooking it?
One of the most common questions that I get when I talk about cooking beef tongue is how do I cut it up? Luckily, it is pretty simple once you remove the skin from the meat.
Here are the steps I take in order to remove the beef tongue skin and cut up the meat:
Wait until the tongue is fully cooked so that the meat is nice and soft

Let it cool a bit, so it is easier to handle

Using 2 forks, slowly work around the meat and pull the skin off (it should peel off easily if it is cooked all of the way)

Once the skin is off, the meat should slice nicely- similar to a tender roast
When it comes to serving beef tongue, it's up to you how you want to serve the meat – if everyone is okay with eating tongue then you can slice it up into bite sized pieces. If not, I recommend shredding it and no one will be able to tell the difference.
What are the benefits of eating beef tongue?
While beef tongue isn't technically an organ, it's still a beneficial meat to serve to your family.
Beef tongue is a very gelatinous meat, so it's very easy to digest and prepare – plus it tastes amazing.

Tongue meat is rich in calories and fatty acids, as well as zinc, iron, choline, and vitamin B12. This means it is an immune boosting powerhouse – perfect for anyone getting over being sick or anyone trying to prevent catching anything in the cold/flu season.

The liquid leftover makes a delicious, nutritious beef stock for later meals. Make sure you strain it before you store it or enjoy it in a mug on the side!

Perfect for taco or burrito meat!

Tongue isn't always popular among many shoppers these days, so if this is the case where you live, you can often save money by buying beef tongue.

Cooking the beef tongue recipe is one of the easiest meals that you can prepare.
Who knew that there were so many benefits to serving beef tongue to your family?
Why is beef tongue expensive?
In the past decade, the demand for beef tongue has increased a lot. In the world of health, this is a good thing! This nutrient dense meat deserves some recognition!
The problem with this, however, is that cows only come with one tongue. This means that supply is lower than the current demand, meaning that the price can be higher.
In my family, we work hard to be able to budget a meal like this and, in my opinion, it is worth it.
How long does cooked beef tongue last?
If you happen to have leftover beef tongue, keep in mind that you can store the extra meat in the fridge in an airtight container for up to 5 days.
I like to serve the first meal as a traditional beef plate and then shred any leftovers for tacos a few nights later- everyone loves it!
More nourishing recipes
Have you ever attempted to create your own easy tongue recipe?
If you have already done so, how did you do it? What were the ingredients you employed? Please share it in the comments.
Join our traditional wisdom community, and grab a free DIY home remedy recipes eBook when you subscribe!
Shop this post
Want to shop for organic handmade skincare products?
Check out the Bumblebee Apothecary Shop here.
Follow along with Bumblebee Apothecary
Thanks for stopping by! Be well! ?
If you make this recipe and love it, please give it 5 stars! Also, tag me on Instagram @bumblebeeapothecary
Yield: 1 tongue
Easy Beef Tongue Recipe
This easy beef tongue recipe is tender and delicious. Nobody will guess how good it is for them, and it could be your new favorite taco meat!

Prep Time 20 minutes

Cook Time 5 hours

Total Time 5 hours 20 minutes
Ingredients
Beef tongue
Beef knuckle bone
1 whole white onion, chopped
2-3 carrots, chopped
1 bag of frozen peas
Garlic
Salt
Pepper
3 bay leaves
Filtered water
Instructions
Preheat oven to 300º F

Add tongue, knuckle bone, onion, and carrots to cast iron Dutch oven

Sprinkle with salt, pepper

Add in bay leaves and water

Cover with lid and place in oven

Cook for 4 hours then add peas and garlic

Cook for a remaining hour
Nutrition Information:
Yield:
4
Serving Size:
1
Amount Per Serving: Calories: 156Total Fat: 8gSaturated Fat: 3gTrans Fat: 0gUnsaturated Fat: 4gCholesterol: 47mgSodium: 208mgCarbohydrates: 9gFiber: 2gSugar: 3gProtein: 11g

The information in this blog post is my personal experience and opinion. It is for general information purposes only, that may not apply to you as an individual, and is not a substitute for your own physician's medical care or advice. Always seek advice from your physician or another qualified health provider with any questions you may have regarding nutrition, medical conditions, and advice. Never disregard medical advice or delay seeking medical care because of something you have read on this blog.