What is a nourishing traditions diet? How does it improve health? Let's take a look at this popular way of eating, and find out why it's so famous.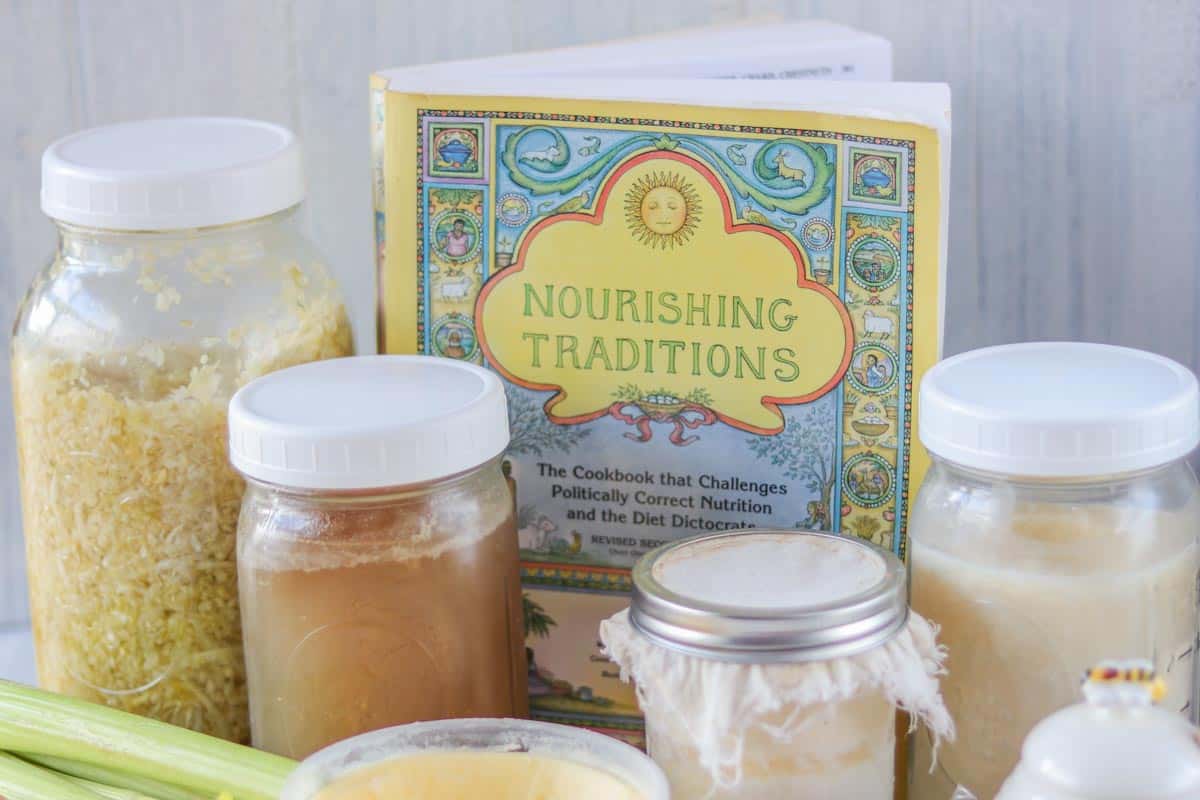 Nourishing Traditions diet: what is it?
First, can we talk about the word "diet" for a second? I recently came across someone who changed the word "diet" to "liveit." I love this! After all, a word with "die" in it isn't exactly motivating… And we're supposed to eat to live, right?
And actually, that's one of the the things I love most about the Nourishing Traditions way of eating: it is such a delicious way to eat. It's not about depriving yourself at al, and doesn't exclude any food groups. The keys are high quality sourcing and proper preparation.
The nourishing traditions book
The book Nourishing Traditions by Sally Fallon is actually a cook book. It's full of recipes, and also packed with absolutely fascinating information in the sidebars of every page. Sally Fallon is a nutrition researcher, and the president of the Weston A. Price Foundation.
The information in Nourishing Traditions is based on the research of Dr. Weston A. Price. Dr. Price was a dentist who lived in the 1800's. He travelled to various primitive cultures to study their diets. I talk about the Weston A. Price Foundation in another blog post, which you can read here.
Dr. Price noticed that primitive cultures all around the world that were eating their native diets were free from chronic disease, dental decay, and mental illness. When these cultures began eating modern foods prepared with modern techniques, their health suffered drastically.
Pin it for later
This post contains affiliate links, which means I make a small commission at no extra cost to you. Get my full disclosure here.
Is nourishing traditions healthy?
Modern foods and modern food preparation techniques are pretty different from traditional foods and traditional food preparation. Modern foods and modern food preparation leads to compromised health, and the array of chronic disease we see all around us now.
The culinary traditions and nourishing foods, as found in the Nourishing Traditions diet, are the key to good health. These culinary traditions, such as soaking and fermenting seeds and grains, actually incase the nutrient availability of foods. Ancestral diets also included healthy fats, like tallow and lard.
Other traditional food preparation techniques include things like fermenting vegetables, culturing dairy products, and sourdough baking, including delicious things like pizza made with homemade mozzarella and a sourdough pizza crust. I have a Nourishing Traditions chicken bone broth recipe, which you can check out here.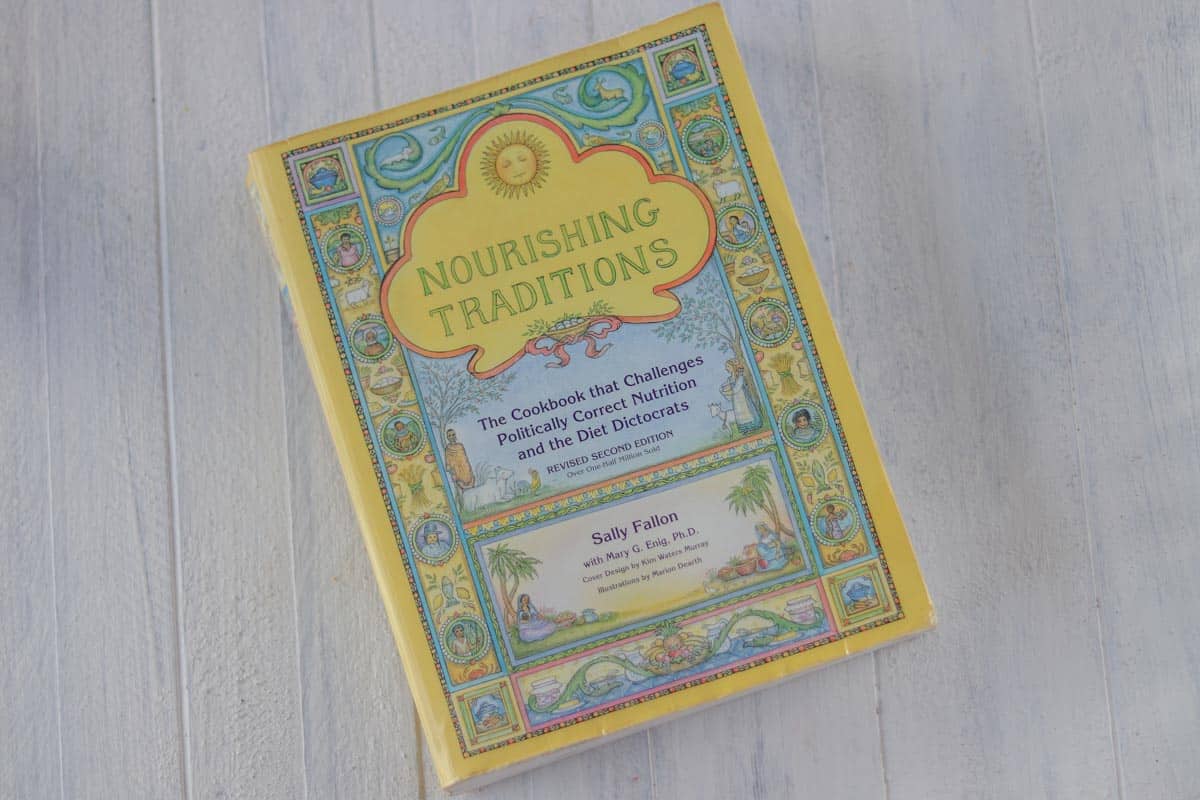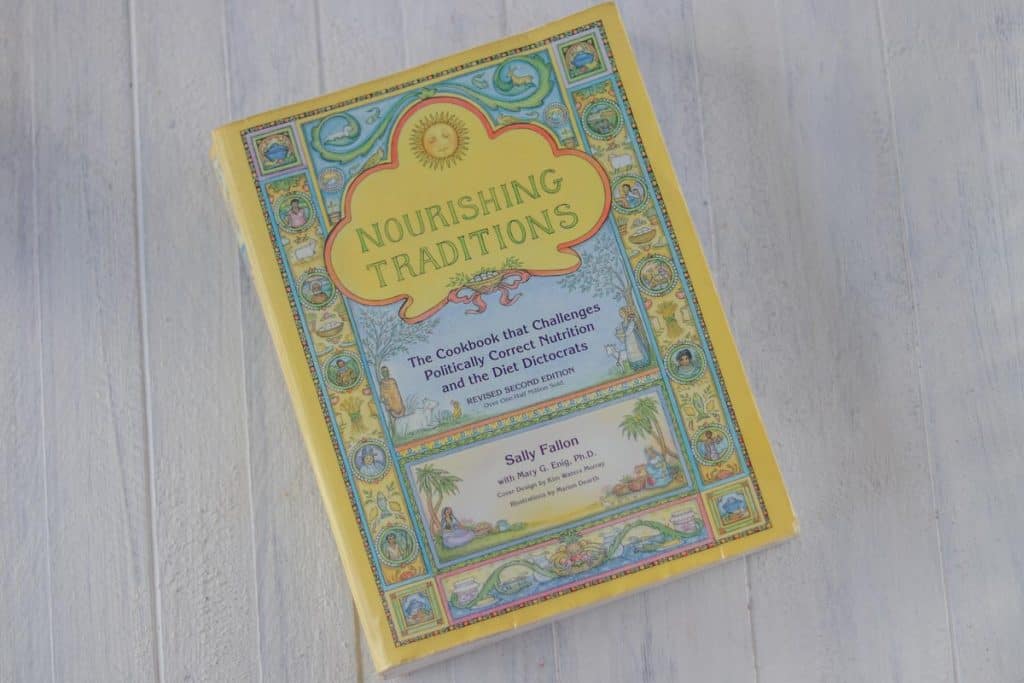 Nourishing traditions diet plan
The primitive cultures that Dr. Price visited had some common themes. They all ate foods that contained rich amounts of fat soluble vitamins. The foods that contain these vitamins are foods like seafood, organ meats, grass fed raw dairy, and pasture raised animal fats.
One of the main pillars of the Nourishing Traditions diet is including high quality animal fats. That's because the fats from sustainably raised, pastured animals contain an abundance of important vitamins. These vitamins are really important for good health.
See how we keep backyard chickens for fresh, nutrient dense eggs here.
Nourishing traditions food list
Like I said before, the Nourishing Traditions diet is a delicious way to eat. All food groups are included. Yes, desserts also!
Here's a list of the key foods in the Nourishing Traditions diet:
Organic, pasture raised meats
Organ meats
Bone broth
Fermented vegetables
Soaked seeds, nuts and legumes
Sourdough breads and other baked goods
When you read the book Nourishing Traditions, you'll also learn things like why grains and legumes need to be soaked for proper digestion and assimilation, why your body needs animal fats, how butter is a health food and high cholesterol diets actually promote health, and how these traditional food preparation techniques enhance the enzymes in food, providing increased energy.
Nourishing traditions menu
I've followed a Nourishing Traditions diet since I was about 12 years old. I also use the Nourishing Traditions diet guidelines as I prepare meals for my family now.
I'm going to be sharing lots of Nourishing Traditions recipes for breakfasts, lunches, dinners, desserts, snacks, and more. I also plan to share some meal plans and menus that we've really enjoyed.
Stay tuned and make sure you're subscribed to my email list so you won't miss each new Nourishing Traditions recipe I share!
Nourishing traditions diet video
More nourishing recipes
Are you excited to learn to cook delicious foods for the nourishing traditions diet?
What are you most looking forward to learning to make? Share any recipe ideas you have in the comments below, and I'll share my recipes for them!
Join our traditional wisdom community, and get exclusive access to my online resource library, where every freebie I've made is in one spot!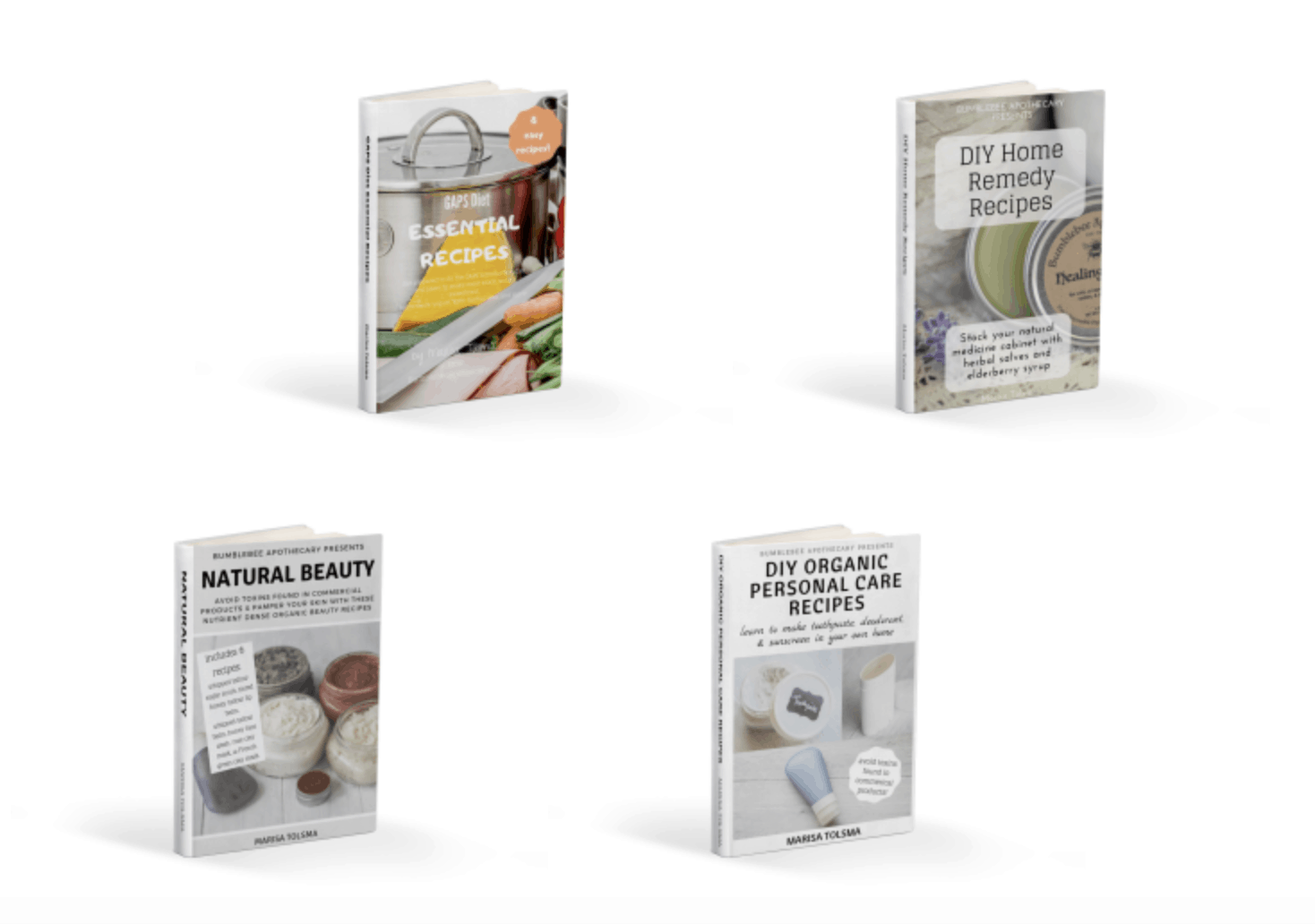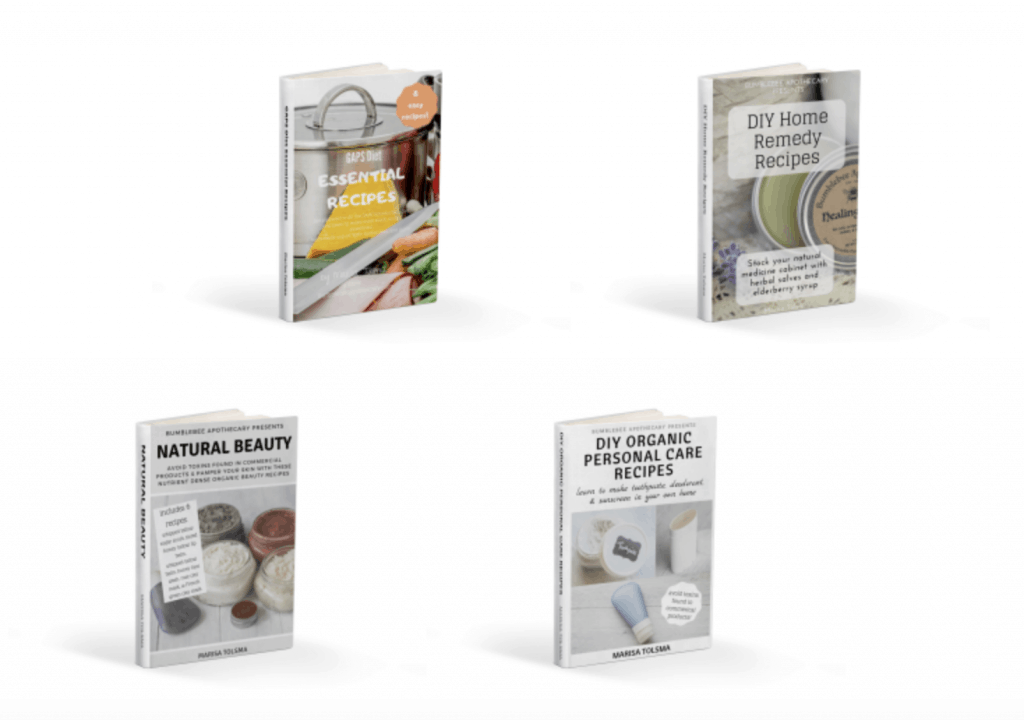 Shop this post
Grab your own copy of Nourishing Traditions
Organic produce, meats, pantry staples, and more
Organic, 100% grass fed beef tallow
Want to shop for organic handmade skincare products?
Check out the Bumblebee Apothecary Shop here.
Follow along with Bumblebee Apothecary
Thanks for stopping by! Be well!
The information in this blog post is from the book, Nourishing Traditions by Sally Fallon Morrell. Learn more at nourishingtraditions.com. Nourishing Traditions® is a registered trademark of NewTrends Publishing.