You've been having fun making different handmade skincare products. Now you want some labels for them… But ain't nobody got time to design a bunch of fancy labels! I've done the work for you with these printable skincare product labels.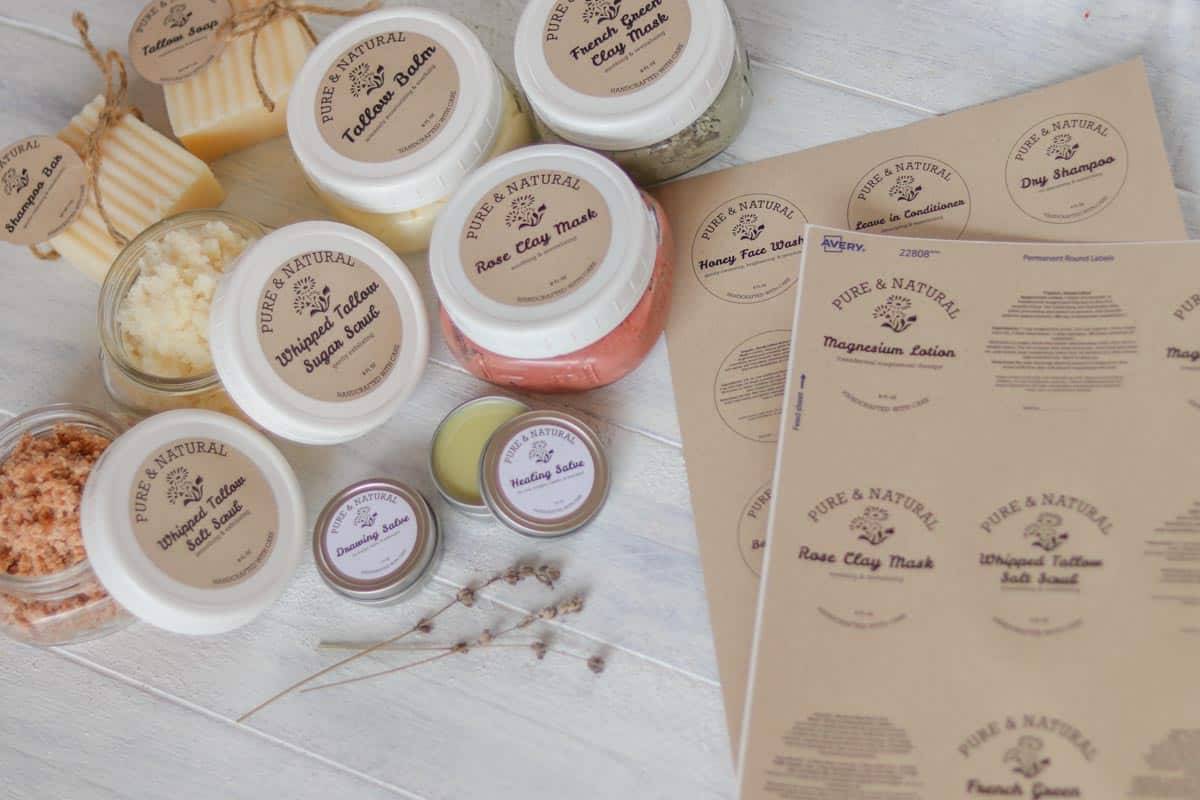 Get your set of printable skincare product labels!
I'm so excited about these labels! Now you can make your handmade skincare products look really pretty. These printable skincare product labels are perfect for whenever you want to give some of your handmade products away as gifts, or if you want to bring some items to a craft fair.
And, the full recipe for each product is right on the label! No more trying to remember how to make it, or spending time looking online for the recipe.
There are 30 different skincare labels included. There is a front label and a back label, and they go with all of the DIY skincare recipes that I share on my blog. I've made them in 4 different sizes, so they will work for whatever container best fits each product.
This post contains affiliate links, which means I make a small commission at no extra cost to you. Get my full disclosure here.
I've made the largest labels the perfect size to fit on mason jar lids for these cute 8 oz. mason jars. The next size down fits on 4 oz. spray bottles and deodorant stick containers. There are also labels for 1 oz. salve tins and 0.5 oz. lip balm tins.
There's even a bonus label and recipe for a 24 oz. jar of elderberry syrup!
Get your set of printable skincare product labels!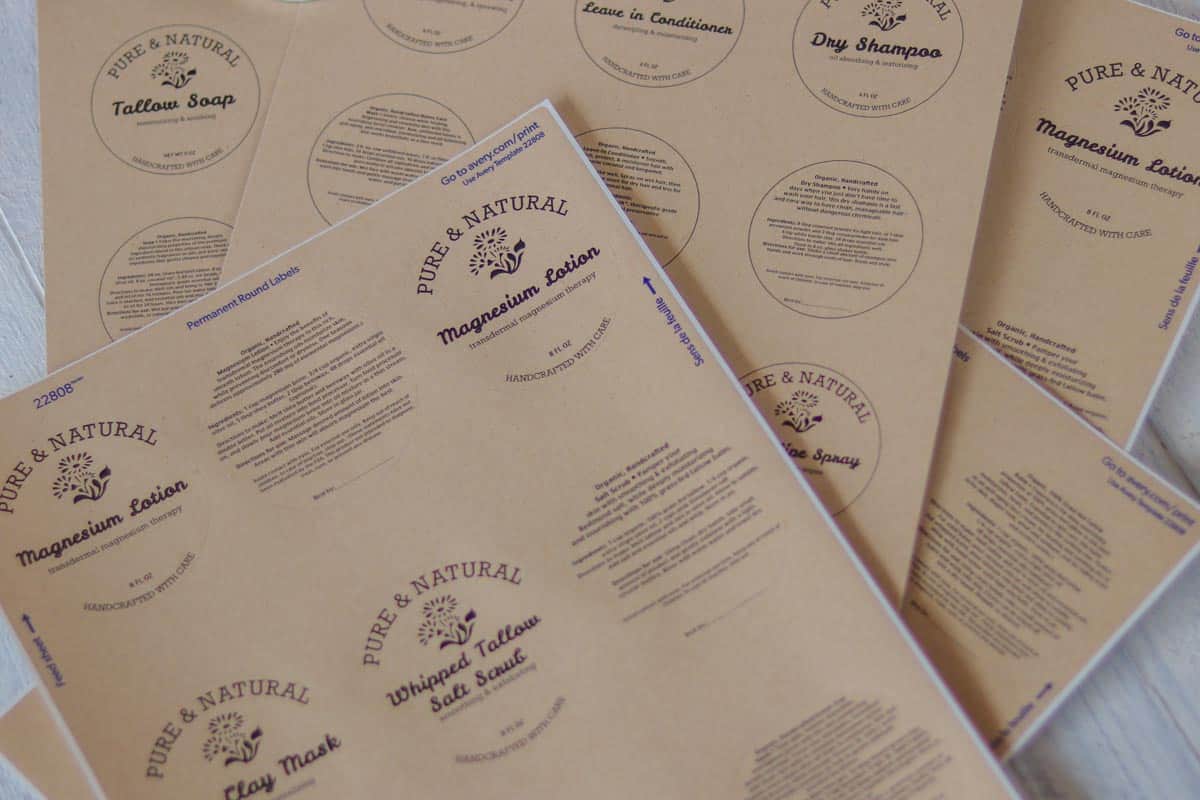 After years of having my own Etsy shop, I have been through it all as far as product labels go. I've probably spent hundreds of hours, sitting at my computer, figuring out how to make really good labels.
I've also spent lots of time trying to figure out how to print them and have them turn out well. In this set of 30 different printable skincare product labels, I've done all of the hard work for you, including a handy sheet with tips on printer settings and more.
For each of the different sized labels, you'll need label paper. I've designed these labels to work with Avery label paper. Here are the label paper sheets that will work with these printable labels:
Get your set of printable skincare product labels!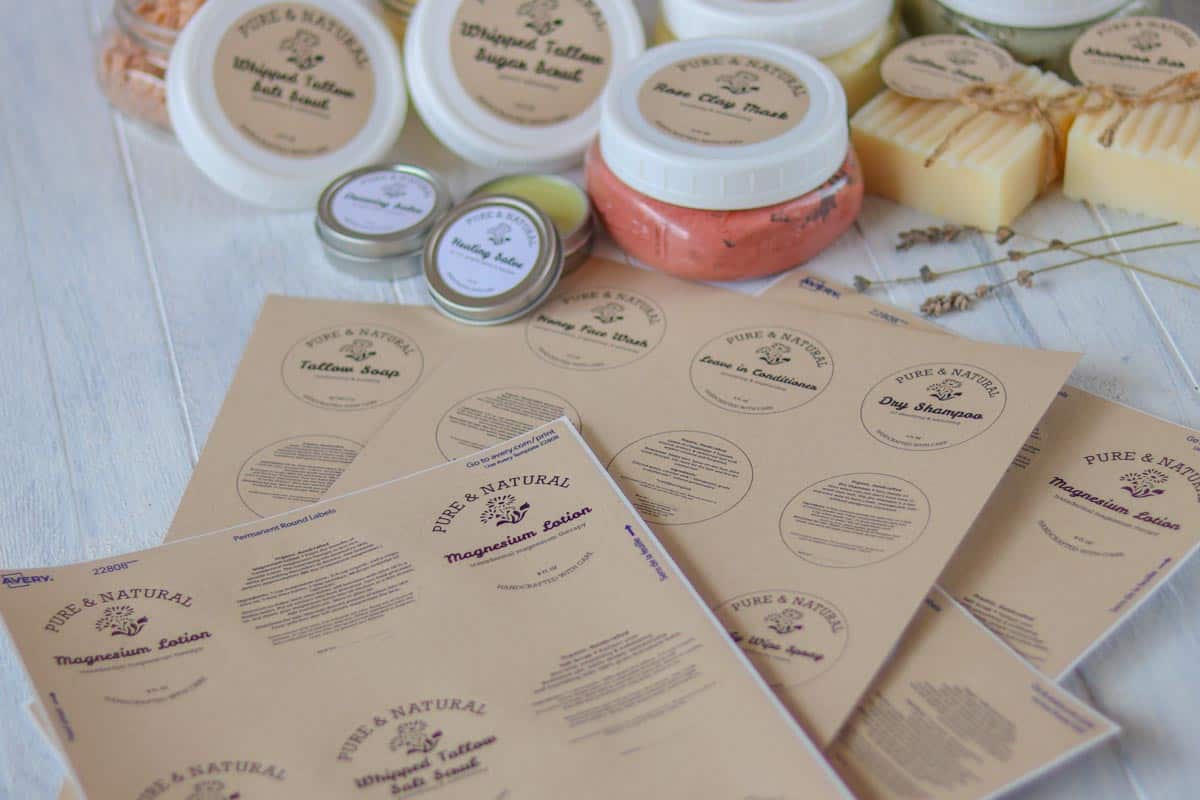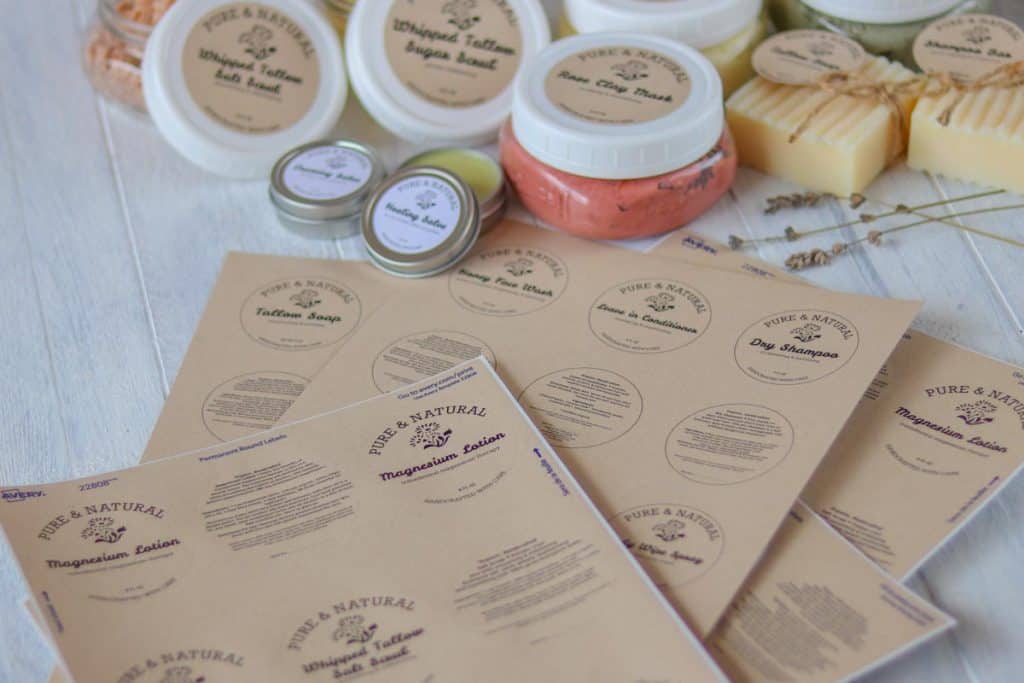 Pin it for later