You've set a goal to eat fermented foods with every meal. Here are 38 ideas for what to eat with sauerkraut.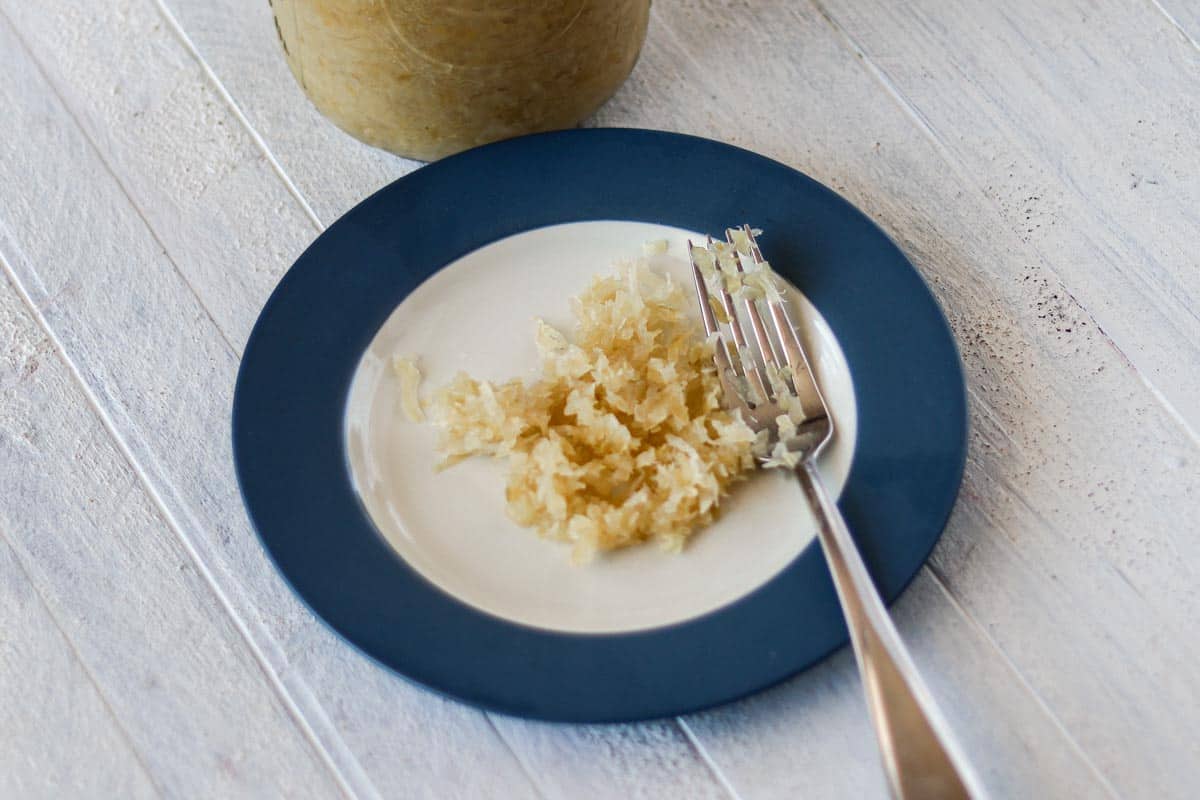 What to eat with sauerkraut
Eating fermented foods with every meal is something we try to do daily. It's one of the easiest, most inexpensive, and best ways to include beneficial probiotic bacteria in our diet.
Sauerkraut is one of the easiest fermented foods to make, and it has phenomenal health benefits (source). I like making sauerkraut in a giant, 5 gallon crock, so we always have plenty. Another of our favorite fermented foods is this fermented carrots recipe.
But as you can imagine, having that much sauerkraut leaves us wanting plenty of different ways to enjoy it. We avoid getting stuck in a sauerkraut rut with these 38 ideas for what to eat with sauerkraut.
Pin it for later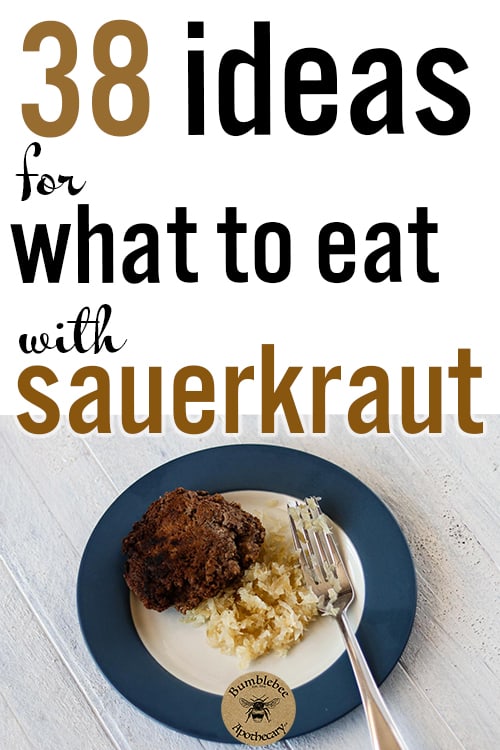 This post contains affiliate links, which means I make a small commission at no extra cost to you. Get my full disclosure here.
How to eat sauerkraut for health
Including fermented foods with each meal can be one of the most delicious ways to get probiotics, too. I'm about to share so many healthy recipes using sauerkraut that will give you endless ideas.
For any recipes that involve heat or hot food, it's important to remember that the beneficial bacteria in sauerkraut will stay alive below 115ºF. To preserve every bit of probiotic bacteria, just make sure to let food cool a bit before adding sauerkraut.
It's also good to know that while heating above 115ºF will kill some or all of the beneficial bacteria in sauerkraut, it's still somewhat beneficial to eat cooked sauerkraut. Just make sure to include plenty of raw sauerkraut in your meals as well.
Ideas for what to eat with sauerkraut
What is sauerkraut served with? Traditionally, sauerkraut is enjoyed with meats like sausage.
There are so many other ways to enjoy sauerkraut! Here are 38 ideas for new ways to include this fabulous ferment in just about any meal.
Meat dishes
With any kind of pork
Burgers
In stir fry
With sausage
Meatballs
Casserole
Spare ribs
Stuffed cabbage
Hot dogs
Pizza
Corned beef
Salads and sides
In lettuce salad
Tuna salad
Potato salad
Egg salad
Coleslaw

In salad dressings
Baked potato
In mashed potatoes
With rice
Soup
Plain side to any meal
Sandwiches and such
Grilled cheese
Fish tacos
Breakfast burrito
Ruben sandwich
Bagel with smoked salmon
Avocado toast
Sandwiches and wraps
Appetizers snacks
On a cheese plate
Deviled eggs
In dips
Cheese spread
With avocado
On eggs
Latkes (potato pancakes)
Dip or top like Salsa
Crazy but true
Things to do with sauerkraut brine
When your sauerkraut is all eaten, don't toss that brine! It is a goldmine of flavorful probiotics.
Use some homemade sauerkraut brine as an inoculant to kick start other homemade ferments. This will give the ferments a head start and even more beneficial bacteria.
We like to take shots of sauerkraut brine to help ward off colds and cases of flu. The high vitamin C content and probiotics are the perfect immune booster.
Things to put in sauerkraut
When I make sauerkraut, I like to experiment with adding different ingredients. These can really add some nice variety. Here are things I like to add:
Carroway seeds
Shredded carrots
Purple cabbage
Apple
Onion

How much sauerkraut should you eat daily?
If you're new to fermented foods, you'll want to start eating sauerkraut slowly to avoid any digestive upset. The beneficial bacteria in sauerkraut will start to clean up your body. This is a good thing!
Just have a little bit the first day, and gradually increase until you're eating as much as you want. After you've increased gradually, there really is no limit to how much sauerkraut you should eat daily. Just listen to your body, and follow what it wants.
Can you eat sauerkraut raw?
Absolutely! There are different ways of making sauerkraut. The canned or heat processed versions won't have all the beneficial bacteria that raw, fermented sauerkraut does.
Raw, fermented sauerkraut, especially homemade, is one of the best superfoods out there. We try to enjoy it as often as we can.
More about sauerkraut
How do you like to eat sauerkraut?
How many of these ways to enjoy sauerkraut have you tried? Do you have any ideas you would add to this list? Let me know in the comments!
Join our traditional wisdom community, and get exclusive access to my online resource library, where every freebie I've made is in one spot!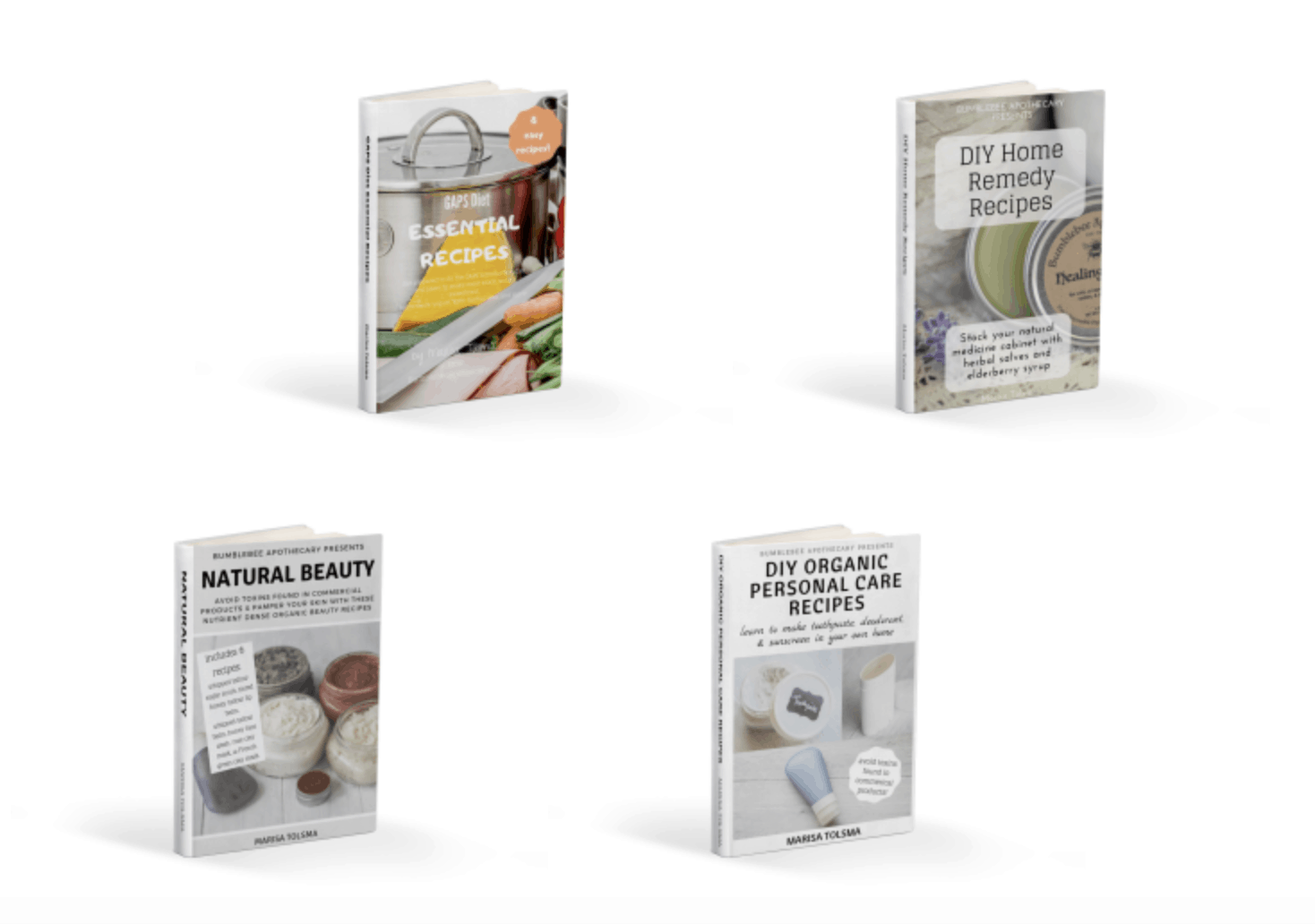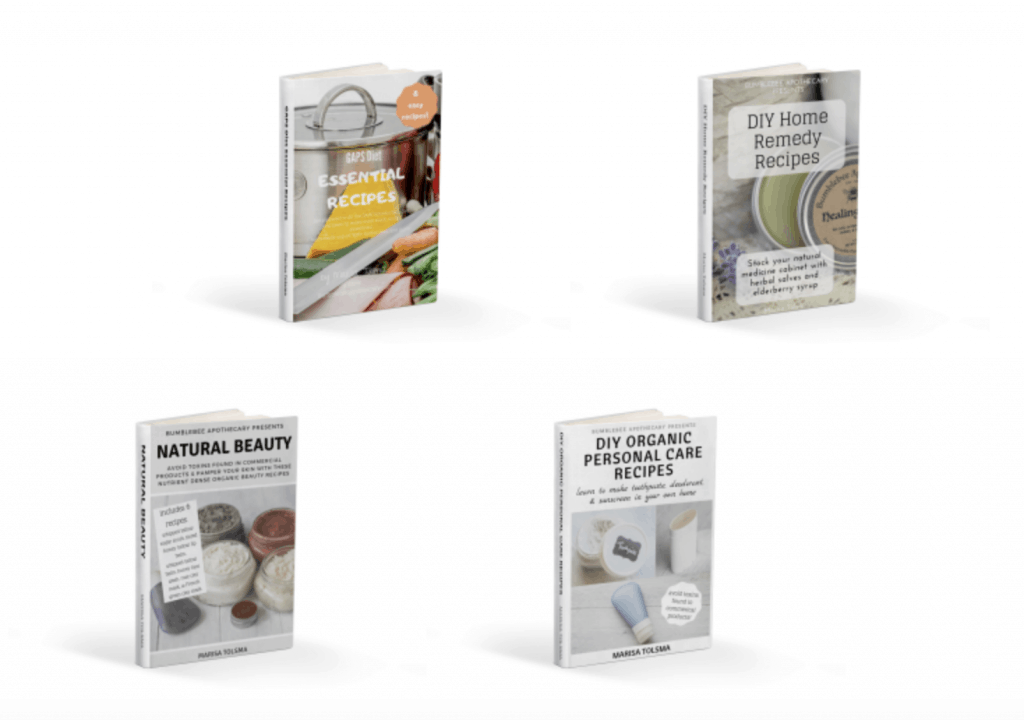 Shop this post
Want to shop for organic handmade skincare products?
Check out the Bumblebee Apothecary Shop here.
Follow along with Bumblebee Apothecary
Thanks for stopping by! Be well! ?
The information in this blog post is my personal experience and opinion. It is for general information purposes only, that may not apply to you as an individual, and is not a substitute for your own physician's medical care or advice. Always seek advice from your physician or another qualified health provider with any questions you may have regarding nutrition, medical conditions, and advice. Never disregard medical advice or delay seeking medical care because of something you have read on this blog.