Who doesn't want amazing sleep each night? Let's explore the connection between magnesium and sleep.
Magnesium and sleep
If you've been on my blog at all before, you'll know that I'm a big fan of magnesium. It has so many great benefits! I have a post here on how to make an organic magnesium lotion. Magnesium lotion is a wonderful way to quickly and easily boost your magnesium levels. One of the things magnesium helps with is deep, restful sleep. Before we go into how magnesium helps with sleep, and how to use it, let's talk about what magnesium does in general.
Pin it for later
This post contains affiliate links, which means I make a small commission at no extra cost to you. Get my full disclosure here.
What does magnesium do?
Magnesium is essential to many of the body's different functions. Magnesium:
Enables healthy enzyme function
Plays a key role in energy production and fueling the body's cells
Helps to regulate the transport of calcium, potassium, and other important minerals through the body
Enables muscles and nerves to function properly
Maintains a healthy heart rhythm.
Helps to regulate blood pressure
Aids bone development
Guards against bone loss
Functions as an electrolyte

How does magnesium help with sleep?
Now we're getting into the different body functions that have to do with good sleep at night, and how magnesium is so important. One of the main ways that magnesium helps with sleep is that it helps to control the body's stress response system. Since that's the case, it makes sense that insomnia is a common symptom of magnesium deficiency. Restless sleep and waking frequently are also common signs of magnesium deficiency.
When a person's magnesium levels are healthy, they typically experience deep, restful sleep. Magnesium plays a key role in maintaining healthy levels of the neurotransmitter GABA. This has a huge impact on how we respond to stress, and the quality of our sleep.
Another way magnesium can help with good sleep, is that it relieves restless leg syndrome.
Magnesium deficiency is associated with heightened feelings of stress and anxiety. On the other hand, healthy magnesium levels are very helpful for reducing stress, mood stabilization, and promoting relaxation. All of these things definitely help to ensure a good night's sleep.
Moderate to mild anxiety and even depression can be relieved by restoring healthy magnesium levels, which can certainly help with sleep.
Additional ways that magnesium can help with restful sleep is that can relieve various aches and pains. These can include back pain, muscle cramps, fibromyalgia, and headaches.
Give it a try
If you're looking for ways to improve your rest at night, I definitely recommend supplementing with magnesium. Usually, results are fast and effective once a deficiency is corrected.
There are a variety of ways to supplement with magnesium. If you're restoring levels from a deficiency, I recommend taking magnesium internally, and also using transdermal magnesium therapy (putting it on the skin). This is an internal supplement that I really like. For transdermal magnesium therapy, or taking magnesium through the skin, you can use a magnesium brine spray, or a magnesium lotion. I talk all about the benefits of magnesium lotion here.
I show how to make magnesium oil from flakes here.
I think this is so wonderful! Instead of turning to expensive medications and drugs with side effects, we can simply boost our magnesium levels and get wonderful relief and great rest. Magnesium is safe, natural, easy, and inexpensive.
Magnesium and sleep video
More about magnesium
Have you ever had sleep issues?
Are you going to try magnesium to help you get better rest at night? How has it already helped you? Let me know in the comments!
Join our traditional wisdom community, and grab a free DIY organic skincare recipes eBook when you subscribe!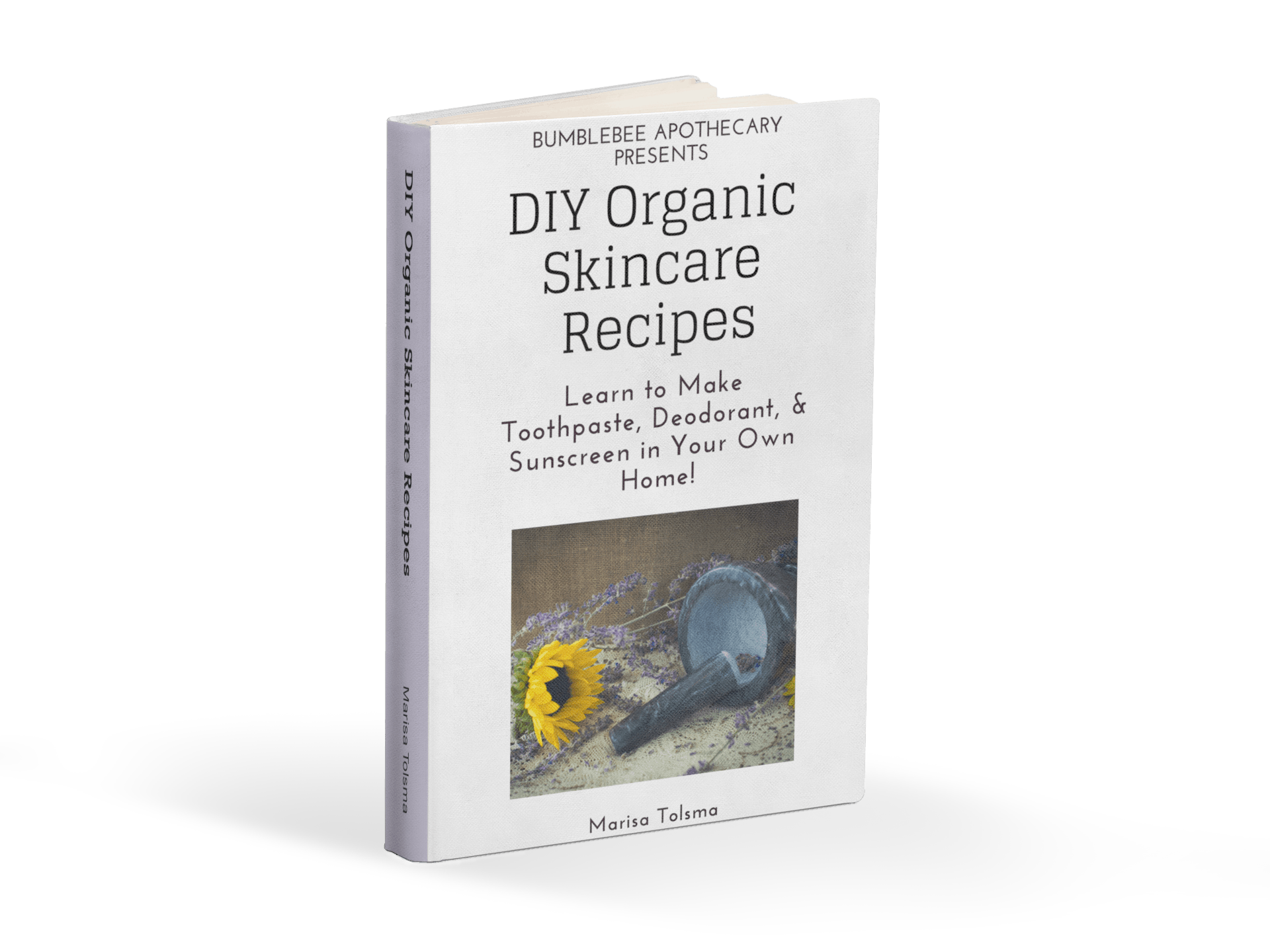 Shop this post
Want to pick up a handmade organic magnesium lotion?
Check out the Bumblebee Apothecary Shop here.
Follow along with Bumblebee Apothecary
Thanks for stopping by! Be well! ?