Skin rashes are no fun. Eczema is itchy, and diaper rashes hurt. Thankfully, there are some natural ways to get relief quickly. These are my favorite essential oils for skin rash.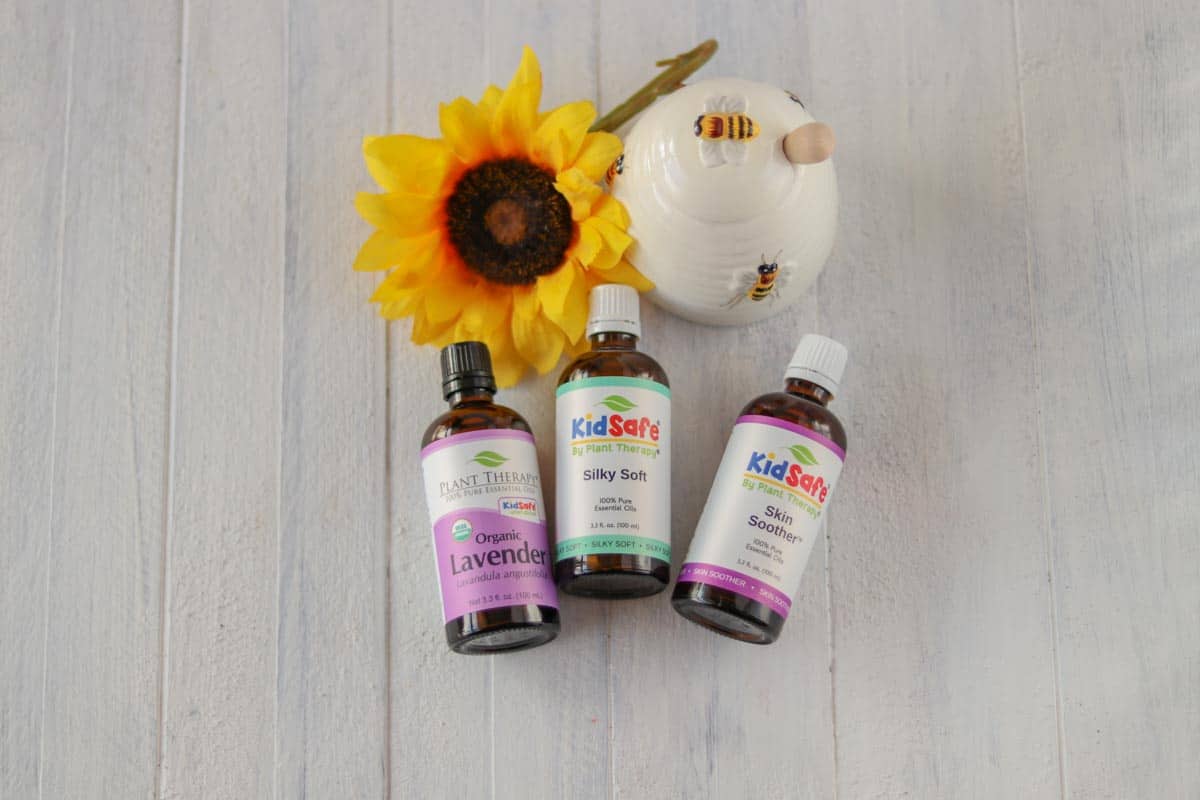 Essential oils for skin rash
Skin can develop rashes for lots of different reasons. The skin is a good indication of what is going on inside the body, especially in the gut.
We definitely want to get to the root cause and address the real problem. But in the meantime, we need relief! Essential oils can be really helpful for soothing skin rashes.
Pin it for later
This post contains affiliate links, which means I make a small commission at no extra cost to you. Get my full disclosure here.
Essential oils for skin with eczema
Eczema is a perfect example of a skin condition that shows up when gut health isn't good. I talk a lot on my blog about healing the gut. Restoring digestive health is really the only way to heal eczema for good, from the inside out.
The thing is, healing takes a while. And sometimes, during the healing process, things like skin rashes get worse before they get better. For those times we need a good natural remedy that will soothe skin quickly.
Some of my favorite essential oils for eczema are:
You can get these essential oils already combined in an essential oil blend called Silky Soft from Plant Therapy. Having them premixed makes them really easy to use. Another blend that I really like for skin is Plant Therapy's Skin Soother blend.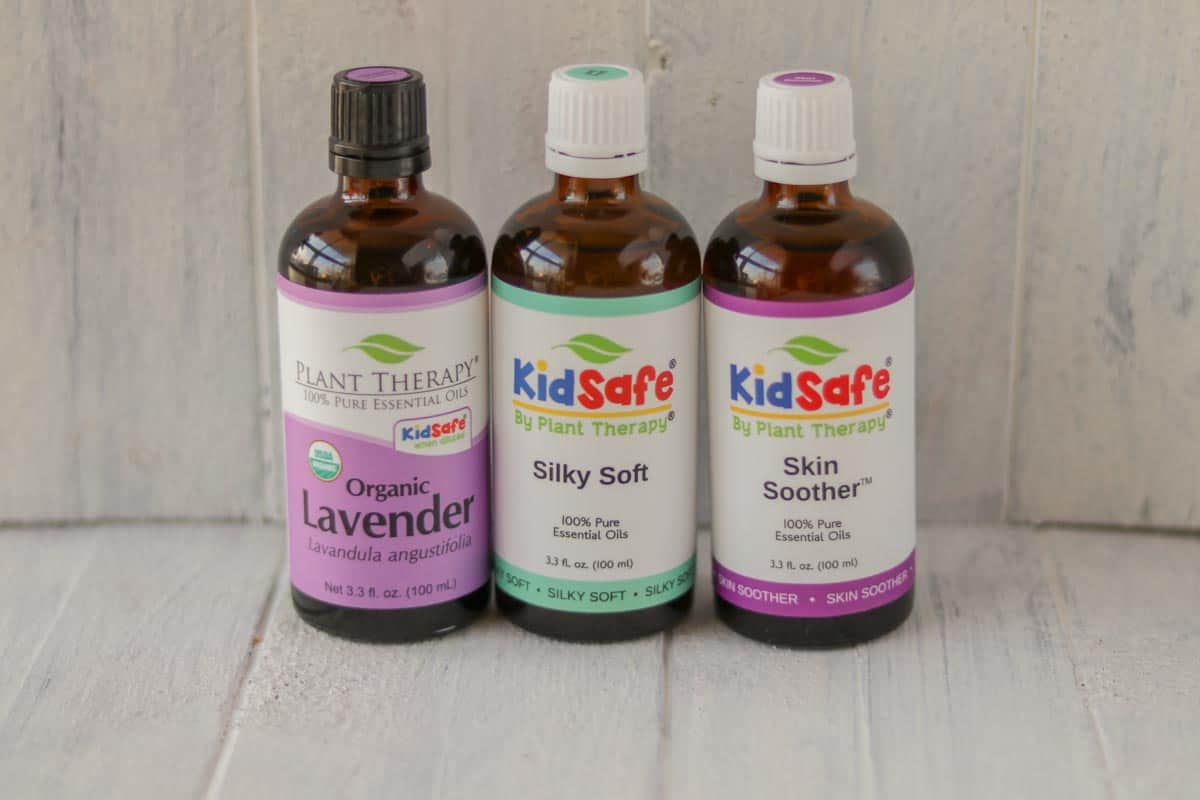 Essential oils for diaper rash
Diaper rash is something that can come up for lots of different reasons. Sometimes they just happen in spite of our best efforts to keep up with diaper changes. Some babies have more sensitive skin than others.
Sometimes diaper rash happens when baby's digestive system is having trouble with a certain food. This can happen from foods mom eats while nursing, or it can happen when baby starts eating solid foods.
Essential oils are really helpful in calming and soothing diaper rash, too. The same oils that are helpful for eczema are also good for diaper rash. And, those oils are safe for use on babies and toddlers when they're properly diluted.
Essential oils for skin rash recipes
My favorite way to use essential oils for soothing skin rashes is to combine them with grass fed tallow in a nourishing balm. I have another blog post where I talk about why skin loves grass fed tallow, and you can check that out here.
Basically, grass fed tallow is incredible for skin. It contains so many beneficial nutrients, and it moisturizes and soothes skin like nothing else. When you combine these skin healing essential oils with grass fed tallow, you can the most incredible skin balm ever.
I like to make tallow balm, which I show how to make here, and add the Silky Soft essential oil blend at a 1% dilution. That is my go to remedy for eczema, diaper rash, and anytime I need to soothe a skin rash. I cannot emphasize enough how amazing it is for skin!
If you want another fun way to use essential oils, you can check out my recipe for how to make bath bombs with essential oils here.
For my favorite non toxic cleaning products, check out this post here. I also like to use essential oils when I make DIY hand sanitizer.
If you're looking for some natural gift ideas, I share some essential oil gift ideas here.
More natural remedies
How have essential oils helped you?
What kinds of things have you used them for? Share your experience in the comments!
Join our traditional wisdom community, and grab a free DIY organic personal care recipes eBook when you subscribe!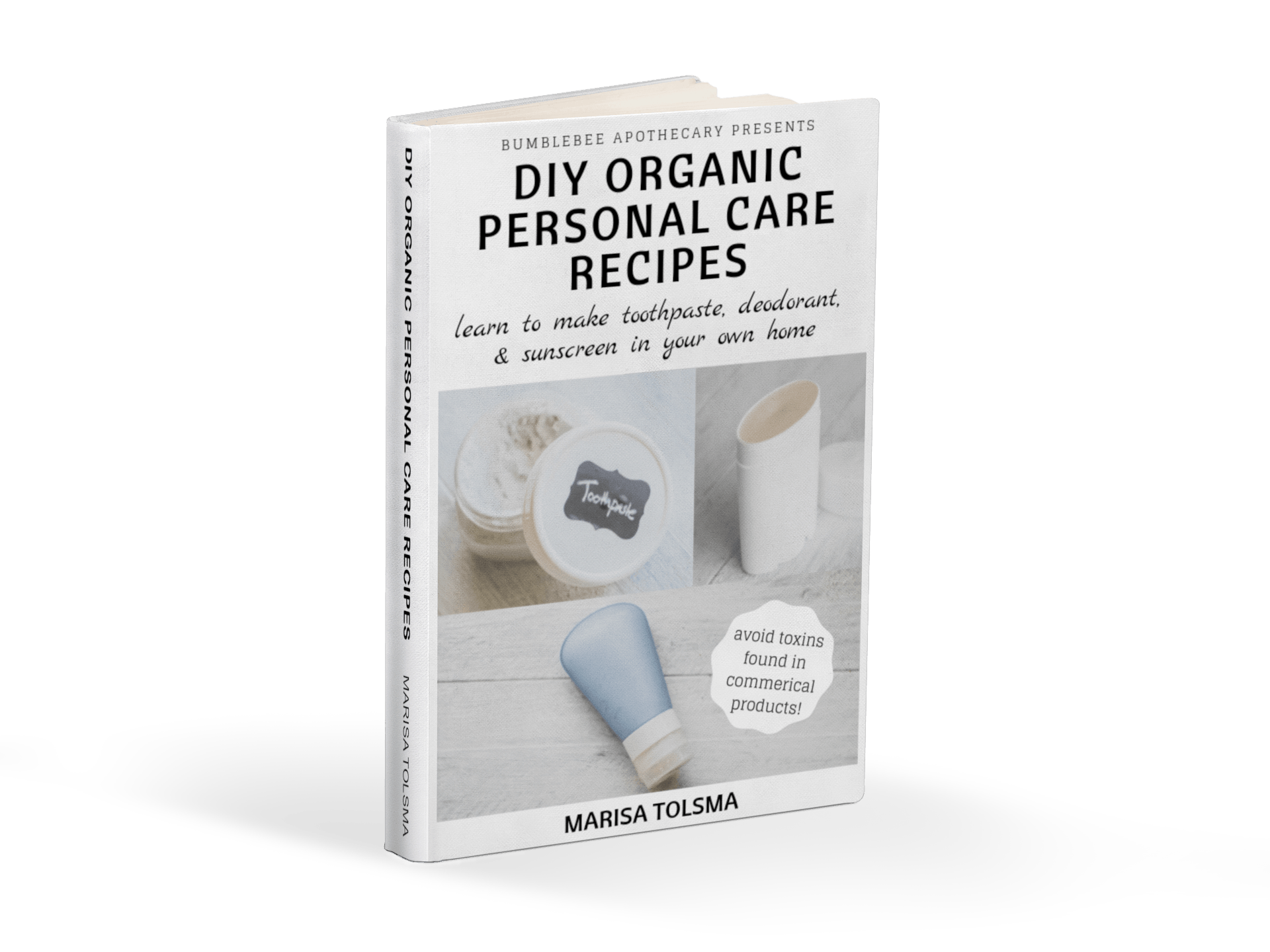 Shop this post
Silky Soft essential oil blend
Skin Soother essential oil blend
Want to shop for organic handmade tallow balm?
Check out the Bumblebee Apothecary Shop here.
Follow along with Bumblebee Apothecary
Thanks for stopping by! Be well! ?