Handmade gifts are the best. You can personalize and customize them, and they're something you can't buy in any store. Here are my top DIY skincare gift ideas for that perfect, unique gift. Anybody who is into organic skincare will love these.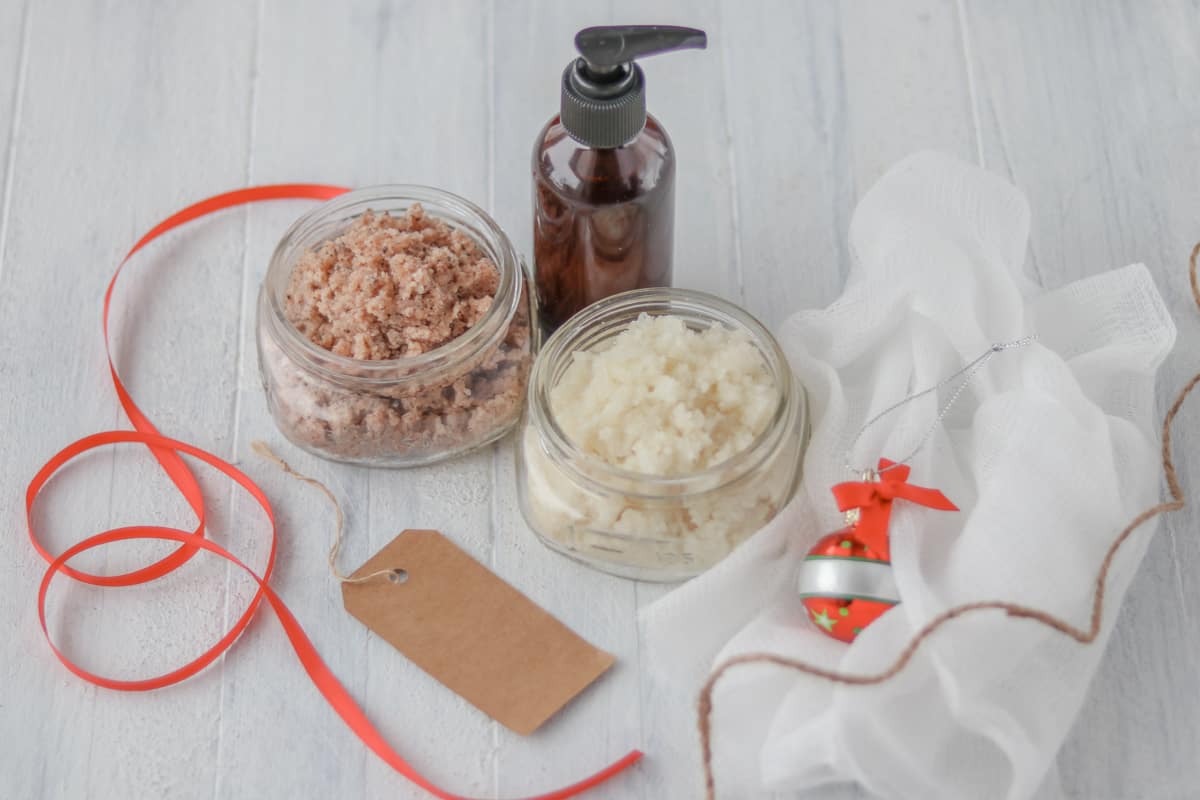 DIY skincare gift ideas: 8 easy recipes
I'm going to share with you my top 8 favorite DIY skincare gift ideas. If you're already into making some of your own homemade skincare, you'll probably have most or all of the ingredients on hand already. These will give you some good ideas for handmade gifts as you plan your gift giving this holiday season.
Having high standards is a good thing. But, it can also make it hard to choose gifts for someone! When someone is super picky about what they will allow in and on their body, these organic skincare gift ideas are the answer.
Pin it for later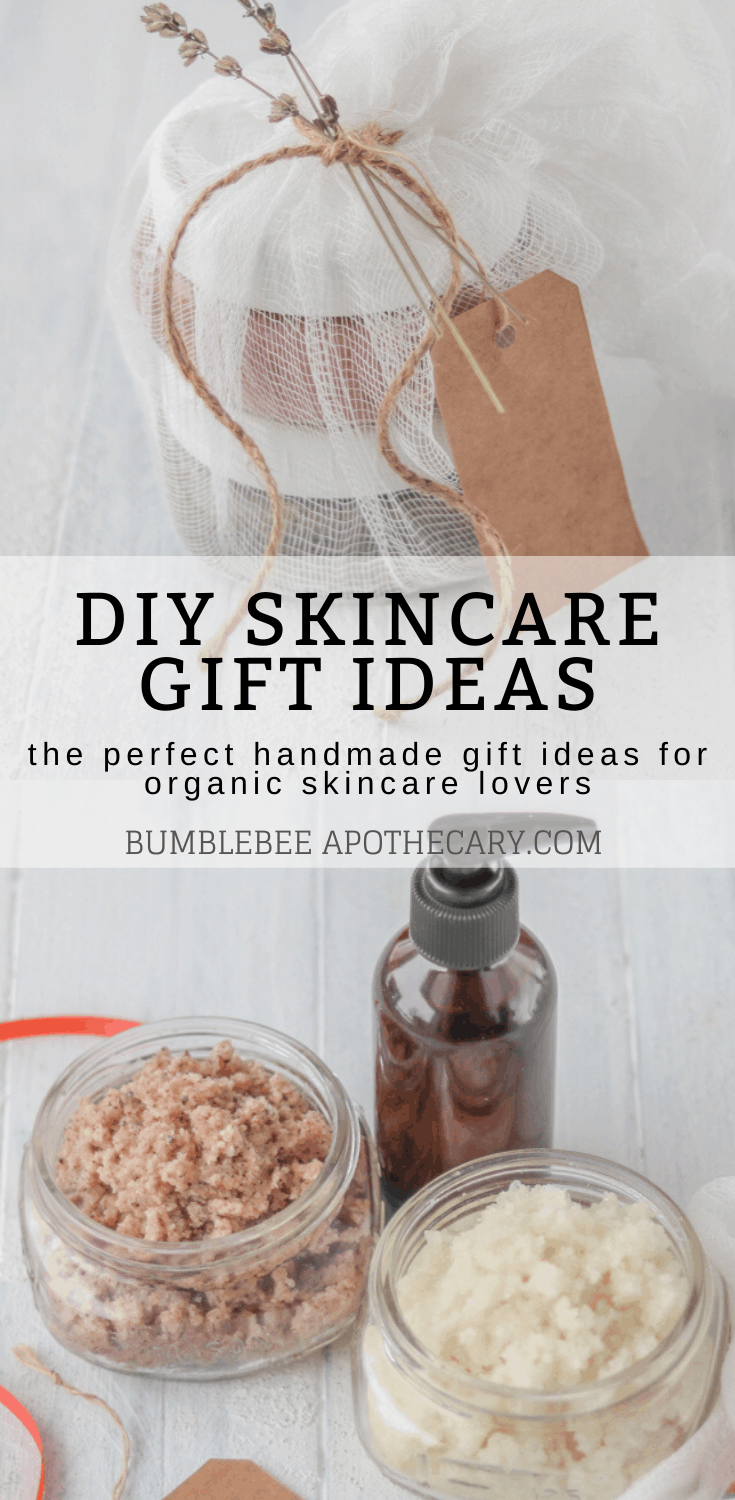 This post contains affiliate links, which means I make a small commission at no extra cost to you. Get my full disclosure here.
Lotion with shea butter
The first item on my list is a beautiful, rich, homemade lotion. This one uses just a few simple ingredients, and is fast and easy to put together. Learn how to make lotion with shea butter here.
You can really personalize it with different essential oil blends. Plant Therapy makes this so easy with their pre made essential oil blends. Shop their limited edition Holiday Blends here.
If anyone on your gift list is into natural remedies, they might really appreciate some magnesium lotion. Get the best organic magnesium lotion recipe here.
Tallow Balm
100% grass fed tallow balm is the ultimate skincare gift. It is unique and amazing!
Anybody who hasn't used tallow balm before will love being introduced to it. Tallow balm fans will be so happy to replenish their supply. Get my tallow balm recipe here.
Homemade Face Exfoliator
Let's stick with the theme of tallow for a minute. Another truly unique and luxurious DIY skincare gift is whipped tallow sugar scrub.
This is one of my favorite things! It combines exfoliating, moisturizing, and cleansing all into one step. And it's just waiting to be personalized with one of those gorgeous holiday essential oil blends that I mentioned above.
Learn how to make whipped tallow sugar scrub here.
DIY Salt Scrub
Still in the same theme of tallow is another awesome DIY skincare gift idea. Whipped tallow salt scrub is a wonderful deep exfoliating skincare treatment.
It would pair perfectly with the sugar scrub in a gift set or gift basket. Learn how to make whipped tallow salt scrub here.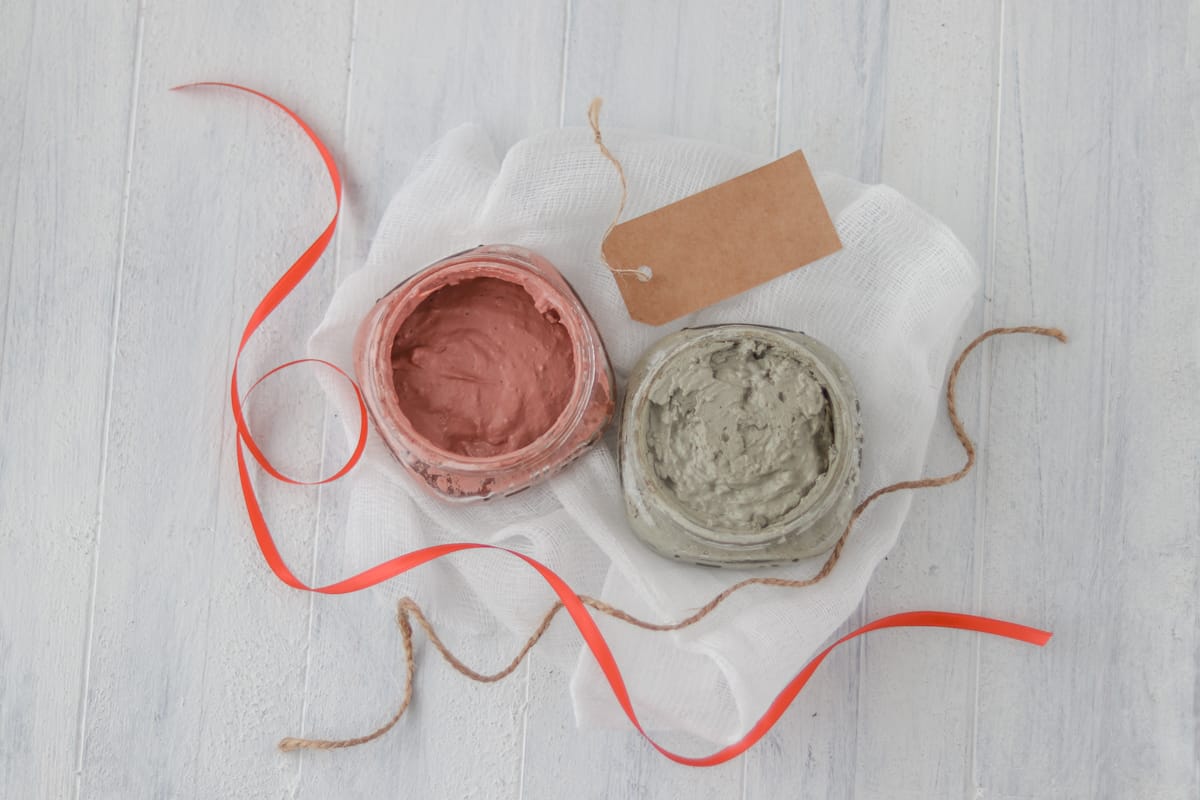 Honey Face Mask
Now let's talk about face masks. These make perfect gifts for anyone who needs some extra self care in their lives. Doing a face mask instantly creates a mini spa experience at home.
This honey face mask is quick and easy to make, and gives amazing skin benefits. Learn how to make it here.
Clay Mask Recipes
You can make some gorgeous clay face masks that make wonderful gifts. Depending on the person's skincare needs, you can make a more clarifying and detoxifying mask, or a soothing, hydrating one.
I love French green clay for detoxifying and cleansing. In my recipe, I combine it with healing herbs and soothing aloe vera.
A rose clay mask is one of my most favorite things ever. It is soothing and hydrating, and perfect for sensitive and mature skin.
Get my French green clay mask recipe here, and my rose clay face mask recipe here.
Gift ideas for skincare lovers
Once you've made one or a few handmade skincare items, it's time to wrap them. Lately I have been loving using some cheesecloth, twine, and dried herbs along with a brown paper gift tag to wrap handmade gifts.
Another great idea for handmade gifts are some bath bombs with essential oils. If you're looking for some natural gift ideas for Mother's Day, I share some more essential oil gift ideas here.
Check out my entire homemade anti aging skincare routine here.
I think it gives them a pretty, rustic look. If you have other ideas on how you like to wrap your gifts, let me know in the comments. I'd love to hear your ideas!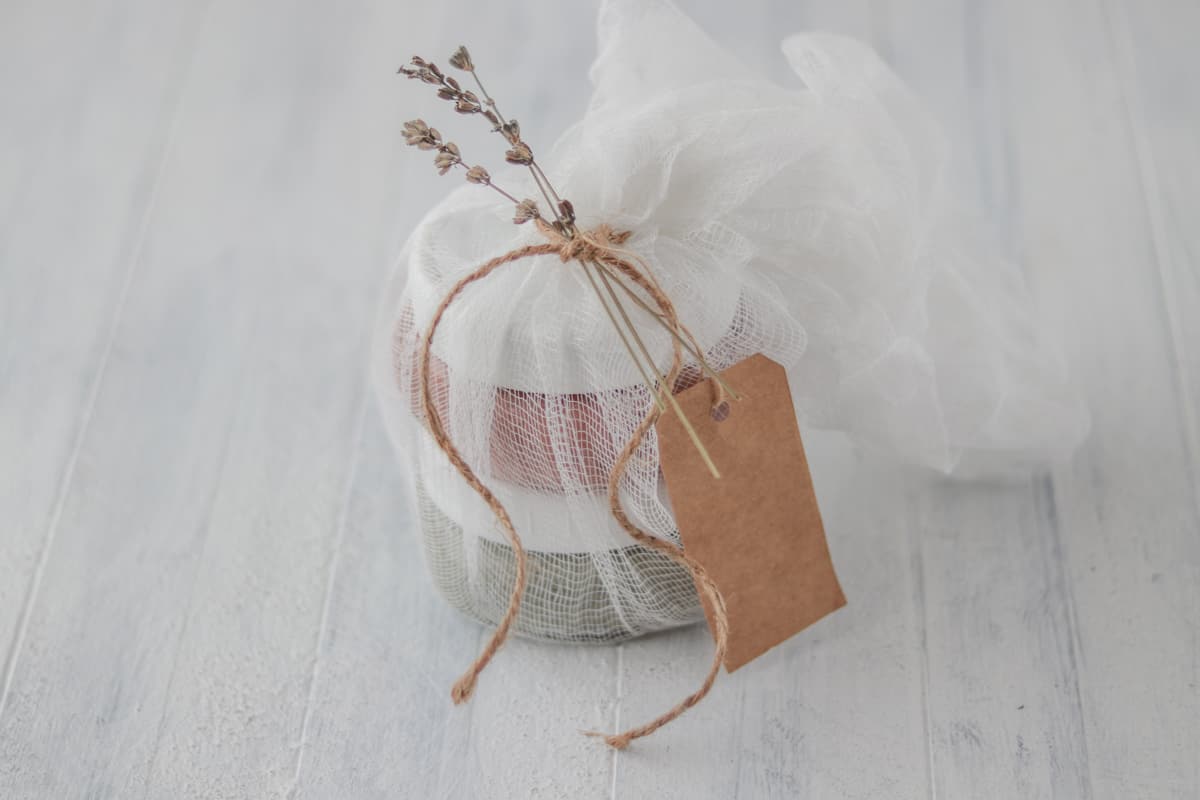 DIY skincare gift ideas video
DIY skincare gift recipes
Are you planning to make any of these natural skincare gift ideas?
Which ones are you going to give? Let me know in the comments!
Join our traditional wisdom community, and grab a free natural beauty recipes eBook when you subscribe!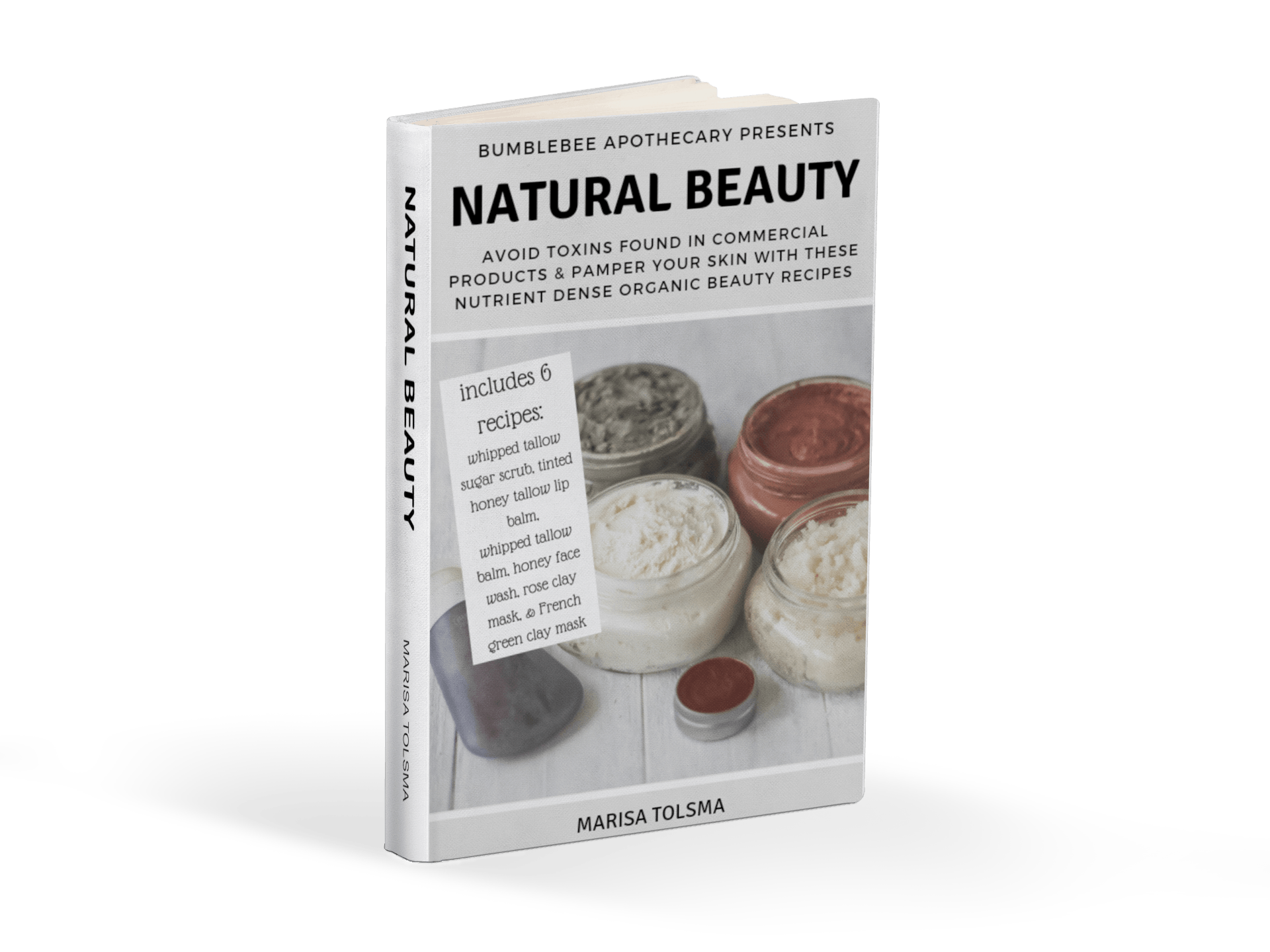 Shop this post
Limited edition holiday essential oil blends from Plant Therapy
Grab ready made versions of these organic skincare items from the Bumblebee Apothecary shop
Want to shop for organic handmade skincare products?
Check out the Bumblebee Apothecary Shop here.
Follow along with Bumblebee Apothecary
Thanks for stopping by! Be well!